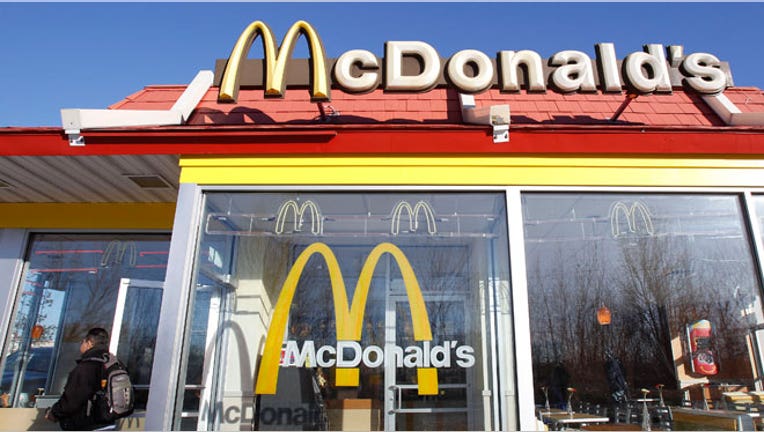 McDonald's (NYSE:MCD) beat the Street on Tuesday by posting an 11% jump in fourth-quarter profits as the world's largest hamburger chain enjoyed strong quarterly sales growth and its best U.S. results since 2006.
The Oak Brook, Ill.-based blue-chip company said it earned $1.38 billion, or $1.33 a share, last quarter, compared with a profit of $1.24 billion, or $1.16 a share, a year earlier. Analysts had been calling for EPS of $1.30.
Revenue rose 9.8% to $6.82 billion, compared with estimates of $6.81 billion. Operating margins expanded to 31.1% from 29.9%.
Global same-store sales climbed 7.5% last quarter at McDonald's, highlighted by a 7.3% leap in Europe and 7.1% rise in the U.S. The company said its U.S. same-store sales were the strongest since 2006.
"During 2011, McDonald's continued momentum drove higher profitability and market share gains as we fortified our leadership position around the world," CEO Jim Skinner said in a statement. "We are enhancing the customer experience – from our menu and service to our value and convenience – while giving more people more reasons to visit McDonald's more often."
McDonald's also revealed its December sales figures, saying global same-store sales increased by a robust 9.6%, beating estimates for a rise of just 6.6%. U.S. same-store sales climbed 9.8%, while European sales soared 10.8%. Sales in the company's Asia-Pacific, Middle East and Africa segment rose by a more modest 6.5%.
Skinner said McDonald's plans to invest $2.9 billion of capital in 2012, with half of that money dedicated to opening more than 1,300 new restaurants and the rest to be deployed on upgrading existing locations.
Shares of McDonald's had a muted response to the earnings beat, inching up 0.1% to $101.50 ahead of Tuesday's open. The company's stock is flat so far this month, but soared almost 34% over the past year.