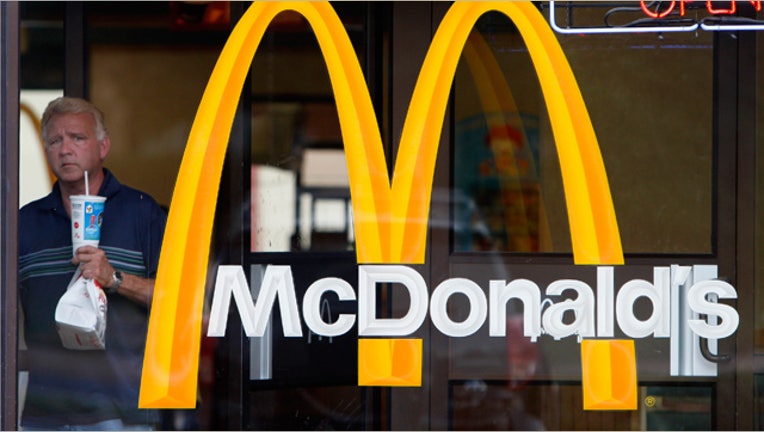 McDonald's (NYSE:MCD) logged a 4.6% rise in third-quarter profits on Monday that narrowly topped forecasts, but the fast-food giant's revenue sales slightly missed estimates and management warned of sluggishness in October.
Shares of the blue-chip hamburger chain retreated about 2% in premarket action following the mixed results.
McDonald's said it earned $1.52 billion, or $1.52 a share, last quarter, compared with a profit of $1.46 billion, or $1.43 a share, a year earlier. Analysts had called for EPS of $1.51.
Revenue rose 2.4% to $7.32 billion, narrowly trailing the Street's view of $7.34 billion.
Same-store sales grew 0.9% globally, compared with forecasts from analysts for 1.1%. U.S. same-store sales increased 0.7%, while European sales were up 0.2%. Same-store sales dropped 1.4% last quarter in the company's Asia-Pacific, Middle East and Africa division, sparking a 12% decline in profits.
"For the quarter, our results reflect McDonald's ability to grow amid the broad-based challenges of the current environment by focusing on those areas of the business within our control," McDonald's CEO Don Thompson said in a statement.
Looking ahead, McDonald's warned it expects the "dynamics of the current environment to persist."
Management projected global same-store sales will be "relatively flat" in October and said fourth-quarter restaurant margins are likely to decline at a similar rate as in the first quarter.
"While we are focused on strengthening our near-term performance, the current environment continues to pressure results," Thompson said.
Oak Brook, Ill.-based McDonald's saw its shares sink 1.79% to $93.50 in premarket trading on Monday. The company's shares have underperformed the broader markets this year, rising just under 8%, compared with 22.3% for the S&P 500.