Mayweather vs. McGregor: Promotional tour to kick off in Los Angeles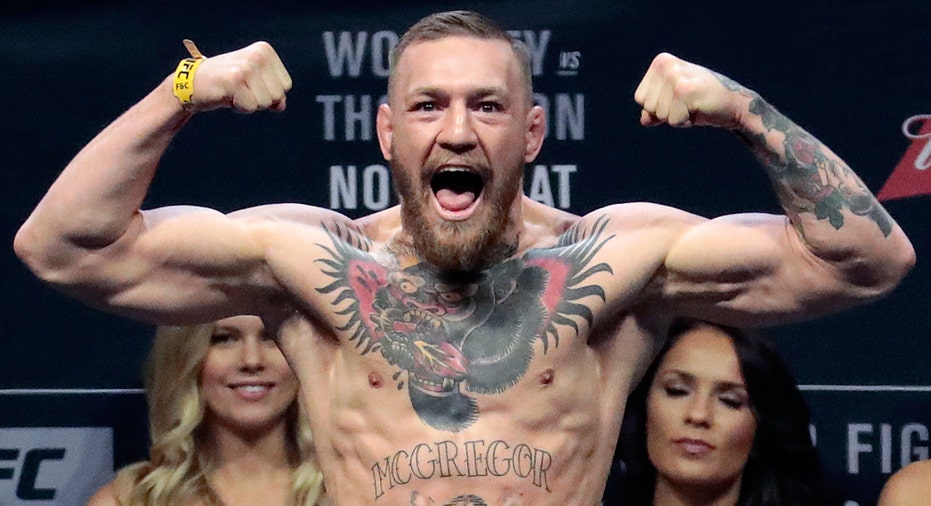 UFC star Conor McGregor and boxer Floyd Mayweather will travel to Los Angeles next week to kick off a four-city promotional tour for their long-awaited super fight later this summer.
The two celebrity fighters will host their first-ever joint press conference on Tuesday at the Staples Center in Los Angeles, the Associated Press reported. Promoters are set to distribute free tickets to the public on Friday, though the event's start time has yet to be announced. From there, Mayweather and McGregor will travel to Toronto on Wednesday, New York on Thursday and London on Friday.
McGregor and Mayweather will face off in a 12-round boxing match on Aug. 26. The fight is expected to challenge Mayweather's 2015 clash with Manny Pacquiao as the most expensive prize fight of all time. Promoters have yet to announce how much the fight will cost on pay-per-view.
Financial terms for the match have yet to be revealed. McGregor said in May that he had reached "record-breaking" terms to participate in the match, though Mayweather is expected to earn significantly more than his opponent.
McGregor, who has never participated in a professional boxing match, is in the midst of applying for a boxing license in Nevada. Mayweather has been retired from boxing since late 2015.
The T-Mobile Arena in Las Vegas is expected to serve as the fight venue, though fight promoters will have to reach a financial agreement with rapper Ice Cube for the Aug. 26 date. Ice Cube reserved the arena on that date for his "Big 3" basketball league.