Mayor De Blasio to Address Tech Community at Internet Week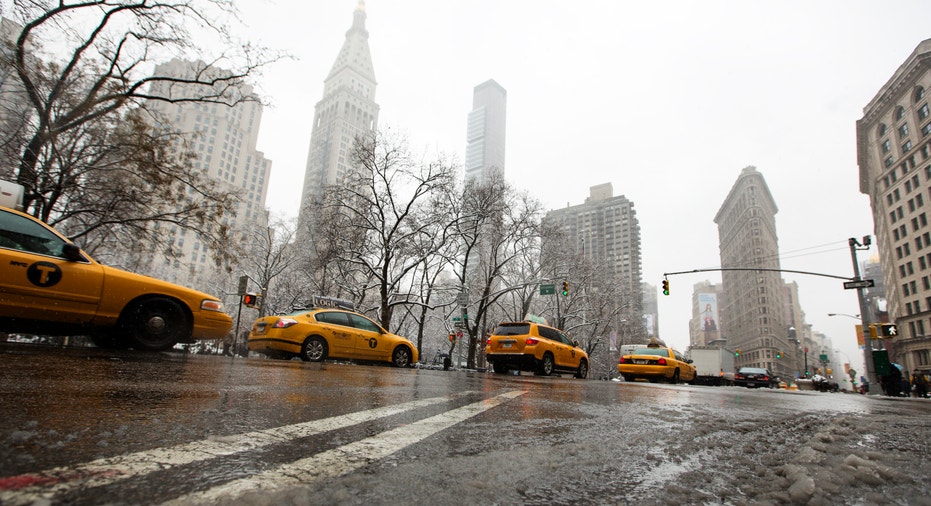 Mayor de Blasio is looking to address the New York tech community for the first time at the opening of Internet Week on May 19th.
De Blasio is expected to present his vision for the role of technology in New York City.
"I look forward to working closely with the tech community to make New York the global capital of innovation," said de Blasio in a statement. De Blasio wants to "ensure that New Yorkers from every borough have access to the city's tech ecosystem."
After taking office in January, this will be de Blasio's first significant attempt to reach out to New York's burgeoning tech community. Technology was a high priority for Mayor Bloomberg and the city's industry known as "Silicon Alley," has grown substantially over the past several years.
Bloomberg was vocal about his efforts make New York City a leader in entrepreneurship. He was instrumental in securing a new tech campus for Cornell on Roosevelt Island, scheduled for completion in 2017.
New York's technology sector has seen a 33% increase in jobs over the past four years, according to a recent study compiled by New York State Comptroller Thomas DiNapoli. This was four times faster than the job growth seen in the rest of New York's industries.
The tech community has been eager to learn about de Blasio's vision for the industry. Although some are optimistic that he will be committed to seeing it as an instrumental part of the New York economy, others remain skeptical that he recognizes its significance.
Reddit co-founder Alexis Ohanian told FOX Business' Liz Claman that de Blasio "knows how viable the tech sector is to the economy here" and was hopeful that de Blasio would follow in Bloomberg's footsteps.
Jim Robinson IV, managing partner at RRE Ventures, expressed doubt about Mayor de Blasio's devotion to tech. Bloomberg "supported the community quite visibly. So far, we haven't seen much from DeBlasio. Doubt he sees it as a priority. He should."
De Blasio will be looking to allay some of these concerns when he kicks off Internet Week. More than 45,000 people are expected to attend 250 Internet Week events during May 19-25.
Internet Week launched in 2008 in cooperation with the New York Mayor's Office of Media and Entertainment. Since then, the Internet Week organization has worked closely with government officials to track and encourage technology job growth in New York City.