Matthew McConaughey Pitches Lincoln MKX in New Ads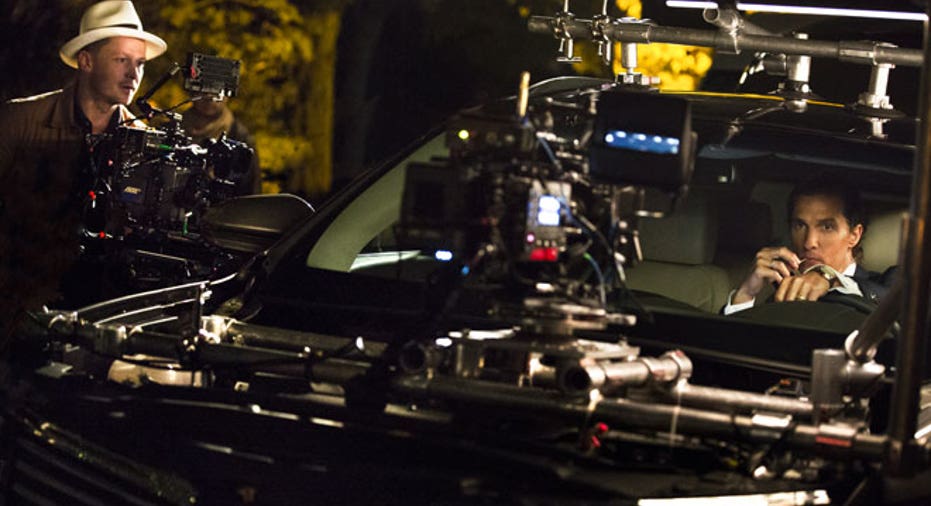 Actor Matthew McConaughey is returning to his role as the star of television ads for Ford Motor Co.'s (NYSE:F) Lincoln luxury brand, this time to pitch the redesigned MKX sport-utility vehicle.
McConaughey, who starred in the 2011 movie "The Lincoln Lawyer," previously appeared in commercials that featured Lincoln's MKC small crossover and MKZ sedan. The MKC ads generated plenty of buzz, thanks in part to a parody of McConaughey's lines on "Saturday Night Live."
But in the new MKX ads, McConaughey is speechless. Lincoln is rolling out three 30-second ads that follow McConaughey as he drives a 2016 MKX to a poker game, and each spot ends with a new Lincoln tag line: "The feeling stays with you."
The campaign will kick off Saturday during college football games.
"What appeals to me about this new series of ads is that while the overall Lincoln message remains consistent, the way it is delivered continues to evolve," McConaughey said in a statement.
John Emmert, group marketing manager for Lincoln, said the brand "evolved this new campaign for the Lincoln MKX to include a story arc that unfolds over the course of three television spots."
Lincoln's McConaughey ad campaign has been credited with helping the company boost sales since the television spots made their debut about a year ago. The MKC, a new entrant to the Lincoln portfolio last year, was the second-biggest seller for Lincoln in August, trailing only the MKZ.
Total August sales jumped 6% year-over-year, Lincoln's best results for the month in seven years. So far this year, Lincoln has delivered 8% more vehicles compared to the first eight months of 2014.
Lincoln is looking for its latest ad campaign to fuel interest in the MKX. Sales have retreated 24% since the start of 2015, but the SUV remains the third best-selling vehicle for Lincoln.
The 2016 model, which shares a platform with the Ford Edge, is on sale now for a starting price of $38,100 plus destination charges.