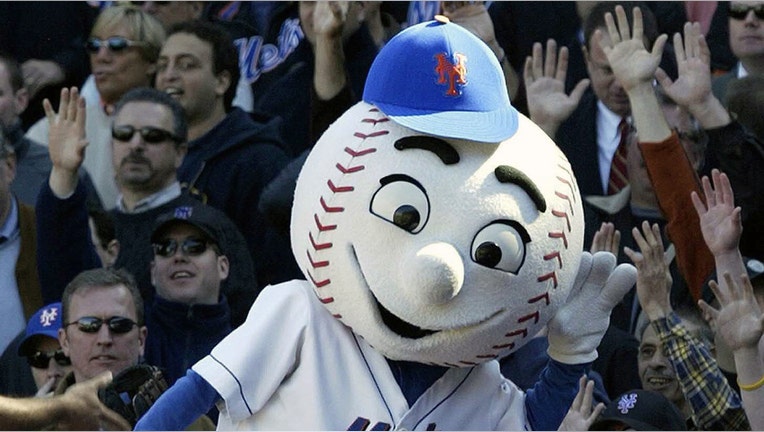 The New York Mets apologized on Thursday after their team mascot, Mr. Met, was caught on video giving a fan the middle finger.
"We apologize for the inappropriate action of this employee. We do not condone this type of behavior. We are dealing with this matter internally," the team said in a statement.
An anonymous Mets official told the Associated Press that a rotating cast of employees portrays Mr. Met. The employee responsible for the vulgar gesture will not play the role again, the team said.
The fan video of Mr. Met's lapse in judgment quickly went viral, sparking commentary and countless memes on social media. Mr. Met isn't actually capable of "flipping the bird" – the well-known mascot only has four fingers.
This isn't the first time this season that the Mets have been at the center of a social media controversy. The team deleted a tweet in May after fans noted that the photo attached to post included a sex-toy that had been placed in catcher Kevin Plawecki's locker as a prank. Plawecki apologized for the incident.
The Mets lost to the Milwaukee Brewers  by a score of 7-1 on Wednesday night and fell to 23-28 for the 2017 season.