Mars Scores Sweet Deal With NASCAR, Extends Sponsorship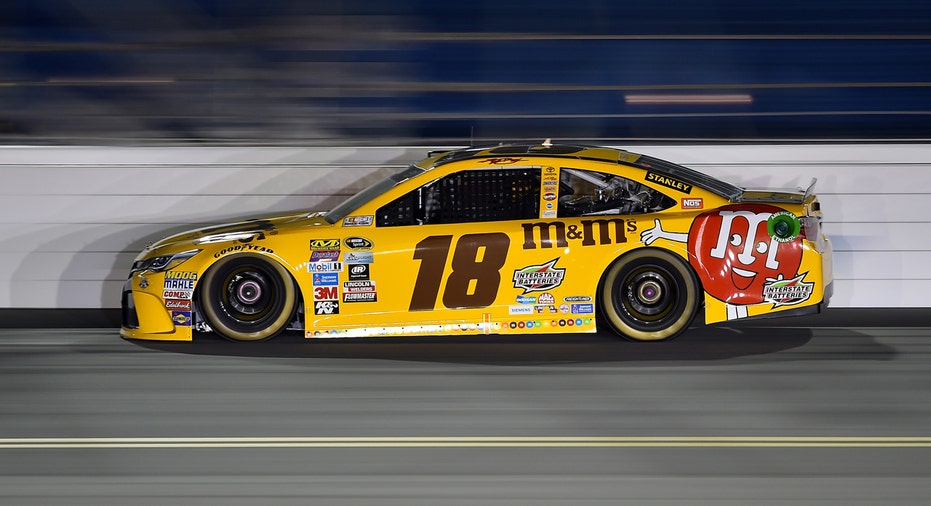 NASCAR and Mars Chocolate North America are extending their 15-year-old partnership, FOXBusiness.com has learned.
NASCAR will announce on Tuesday that it agreed to renew its sponsorship deal with Mars, the parent company of iconic brands such as M&M's and Snickers. Under the agreement, which lasts through 2019, Mars will continue in its role as the Official Chocolate of NASCAR.
Mars—the seventh-largest private company in America, according to Forbes—first entered NASCAR as a team sponsor more than 25 years ago. In 2000, the McLean, Virginia-based company agreed to an exclusive sponsorship with the governing body. Mars has since built a recognizable presence at the track. Six Mars-owned brands are part of the company's NASCAR portfolio, including M&M's, Snickers, Skittles and Pedigree pet food.
The partnership has allowed Mars to combine racing with advertising and digital media campaigns aimed at reaching its target customers. Working with NASCAR also provides an opportunity for Mars to develop new relationships with business partners. William Clements, vice president of sponsorships and sports marketing at Mars, believes the chocolate maker will "stick to the same blueprint" under the extended deal. "It works for us," he told FOXBusiness.com.
Clements said NASCAR leaves plenty of room for Mars to get creative. Mars, celebrating the 75th anniversary of M&M's this year, worked with NASCAR to change the number of Kyle Busch's car to No. 75 for the Sprint Cup All-Star Race in May. Mars also had a large presence at the Daytona 500 to kick off the 2016 season.
The M&M's brand will be involved in Richmond International Raceway's inaugural Fan Appreciation Weekend, which coincides with the Federated Auto Parts 400 on Sept. 10.
"Mars is one of the more innovative marketing brands that are out there. They definitely push the limits when it comes to advertising and promotions. They take the NASCAR brand and promote it to the general population," said Lou Garate, NASCAR's vice president of partnership marketing.
Through a separate partnership with Joe Gibbs Racing, Mars is the primary sponsor of Busch's No. 18 car. Busch drove his M&M's Toyota (NYSE:TM) Camry to a Sprint Cup championship in 2015. This season, Busch is one of 16 drivers that qualified for the Chase for the Sprint Cup.
With its ties to NASCAR and Joe Gibbs Racing, Clements said Mars has been able to grab the attention of NASCAR's brand-loyal fan base.
"NASCAR fans span geographics. That's one of the things that really excites us. Mars is a global company, and our products are everywhere. NASCAR is the only sport where you show up and you're the M&M Racing team. Fans are wearing your brand. That's a huge passion point that you can connect with," he added. "Having a quality race team and winning at the track goes well with our message at Mars. We want to win with consumers and create quality products."
For NASCAR, its decades-long relationships with several sponsors, including Mars, is proof that the sport works for businesses.
"At NASCAR, our team is dedicated to working with our partners to reach their goals," Garate said. The Mars partnership is no different. "It's about making sure Mars gets value out of this. We're an entertainment company. We provide content, and the more we can get our content out there and our partners' content out there, the better."