Mark Cuban: Raiders' Move to Las Vegas Could 'Backfire' on NFL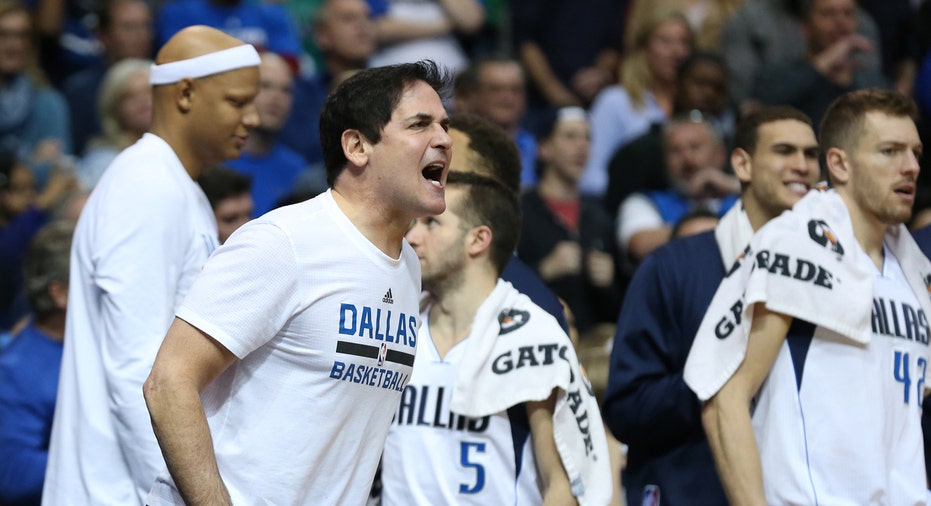 Mark Cuban, the billionaire investor and owner of the NBA's Dallas Mavericks, said Tuesday that the NFL has "no good reason" to justify the Raiders' planned move from Oakland to Las Vegas.
"Why? There's just no good reason. It's no disrespect to Las Vegas, it's a great city and it's vibrant. But they're going to a smaller market, it's transient, and it's just another example of chasing every last dollar, and that tends to backfire," Cuban said during an appearance on ESPN's "Outside the Lines," according to Pro Football Talk.
The NFL's 32 owners voted last March to approve the Raiders owner Mark Davis' proposed move to Las Vegas, citing the lack of a viable plan for a new stadium in Oakland. Eventually, the Raiders will play in a $1.7 billion facility near the Vegas strip, paid for with at least $750 million in public money.
Critics have questioned whether Las Vegas is a large enough market to support a professional sports franchise, given its middling television audience, transient population and a wealth of other entertainment options. A new NHL franchise, the Las Vegas Golden Knights, is also set to debut later in 2017.
The Raiders are expected to remain in Oakland until at least 2018. Construction on their new Las Vegas stadium is not expected to conclude until 2020.
This isn't the first time that Cuban has criticized the NFL's business acumen. In 2014, the 58-year-old businessman said the NFL was "10 years away from an implosion" due to greedy practices.
"I'm just telling you: Pigs get fat, hogs get slaughtered. And they're getting hoggy. …They're trying to take over every night of TV. Initially, it'll be, 'Yeah, they're the biggest-rating thing that there is.' OK, Thursday, that's great, regardless of whether it impacts [the NBA] during that period when we cross over. Then if it gets Saturday, now you're impacting colleges. Now it's on four days a week," Cuban said at the time, according to ESPN.