Mark Cuban: I'd be VP for Either Candidate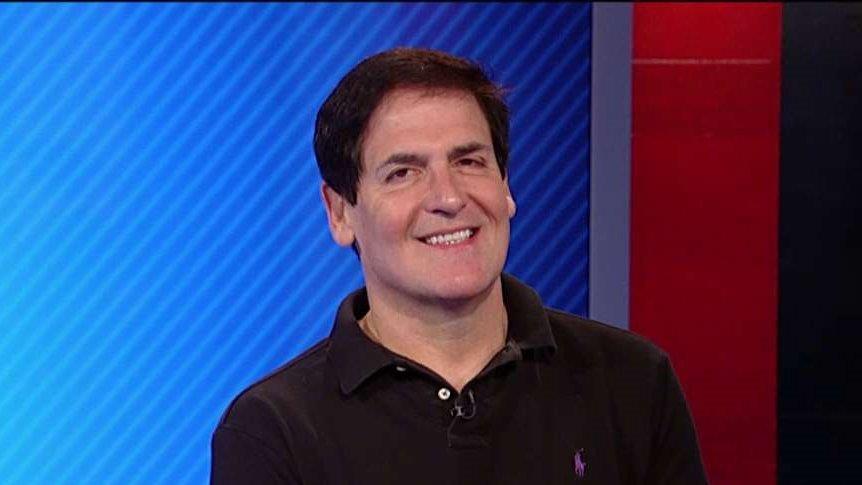 Continue Reading Below
Advertisement
"The IPO market – there's been almost as much money raised by foreign companies as American non-biotech companies over the past six years using IPOs… The number of public companies has declined from about 8,000 20 years ago to less than four thousand and it's continuing to decline. If we aren't taking companies public then American citizens can't participate in growth, the markets themselves have challenges – we're not creating capital for startups. Those are real problems and no one's even begun to address those issues."
During the course of the Obama Administration, the economy has experienced lackluster growth. The number of people on food stamps is up, the workforce is at levels not seen since the 1970s and if Hillary Clinton is elected president, Cuban says getting more of the same is "not necessarily a horrible thing but what we need to know is from Donald."
---
More of Mark Cuban on FOXBusiness.com
Mark Cuban: Hillary will win the election

Mark Cuban 'Dramatically' Hedging His Bets

---

"Typically when you have that long of an expansion, you typically have a recession somewhere in there and so it's a tortoise and hare type situation. We've added a lot of jobs, it's just been slow. And then the second question is, is that because of what's happened in Washington or is that because of the Federal Reserve? Right now the Federal Reserve is in new territory, they are trying new things without really having a roadmap of where it's going to take them. The point being – it's not easy," he said.

Over the course of their campaigns, Hillary Clinton and Bernie Sanders have said the top one percent have to pay more in taxes. While Cuban is ok with paying more, he says the main problem is how it's spent.

"It's all about marginal costs. If I'm making a $100 million a year, on the next $10 million I'm paying 50% – I can live with that. It's not going to affect my lifestyle… More important to me is how we spend it. I think we are collecting enough in taxes… We have to be far more efficient [about] how we spend it. And we have to know how to deal with that now because technology is going to replace more and more and more jobs," he said.

Mark Cuban | PrettyFamous

The billionaire investor, who knows Donald Trump "really well," also discussed the presumptive Republican nominee's media approach.

"Sometimes Donald Trump is too good at media for his own good… He throws out these trial balloons to see what the response is and in his mind he doesn't have a lot of self-awareness. He doesn't understand a lot of the context once you get outside of some social media or some traditional media. And so it backfires on him."

So who will win in 2016? Cuban says place your bets on Hillary.

"I think it's a landslide for Hillary… because I think the Bernie supporters will come along. As much as they might cascade Hillary right now, they are not going to vote for Donald Trump. It's just not going to happen," he said.