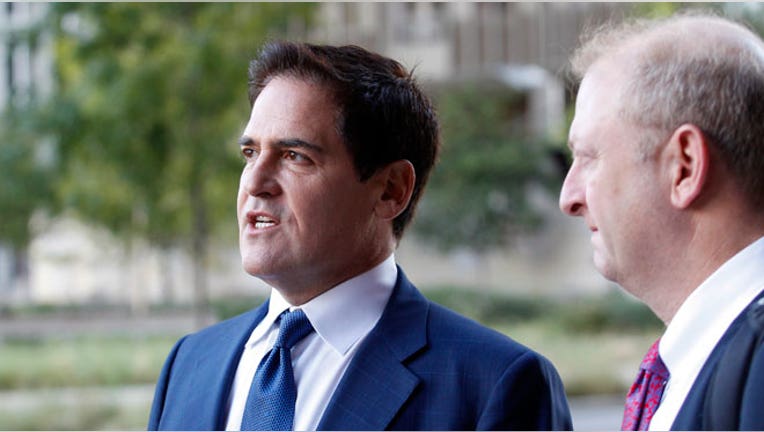 On the heels of Donald Trump's repudiation of H-1B visas, billionaire entrepreneur Mark Cuban spoke out in favor of immigration for technology jobs.
"America is the greatest country in the world and what makes us great is our competitive spirit,"Cuban told FOXBusiness.com. "When it comes to high-end jobs, the competition from overseas for jobs makes us stronger."
Cuban shares the viewpoint of many in Silicon Valley, who believe that expanding the U.S. visa program for specialized overseas workers will help their businesses hire the best and brightest workers from countries including India and China. Facebook (NASDAQ:FB) CEO Mark Zuckerberg, Microsoft founder Bill Gates (NASDAQ:MSFT), LinkedIn co-founder Reid Hoffman (NYSE:LNKD) and others have teamed up to start an advocacy organization called FWD.us,  with the hope of bringing about immigration reform.
"The H1B isn't a reaction to foreign pressure to let outsiders in - it's a reaction to internal pressure showing that we don't have enough of a certain skillset in the country," said Rus Yusupov, co-founder of Vine (NYSE:TWTR).
But Trump is alleging that these programs result in discrimination against qualified American employees, going so far as to claim that these visas will "decimate women and minorities," which have low representation in Silicon Valley.
Trump argues that companies are using the policy to find lower cost workers and that the wage requirement for the science and engineering immigrants should be increased. "Raising the prevailing wage paid to H-1Bs will force companies to give these coveted entry-level jobs to the existing domestic pool of unemployed native and immigrant workers in the U.S., instead of flying in cheaper workers from overseas," said Trump's plan.
"The H-1B program is not a high-skilled immigration program," said Stephen Miller, spokesman for Senator Jeff Sessions (R-AL).  " It is a low-wage guest worker program designed to boost corporate profits, boxing American workers out of promising careers."
The Center for Immigration Studies points to data that suggests H-1B workers are being paid below the median wage. The H-1B visa employees who are classified at the lowest skill level command a wage at the 17th percentile, according to their findings.
But tech leaders insist that a lower wage cost is not their primary objective in hiring overseas immigrants. "Bringing in a skilled foreign worker isn't stealing jobs at all," added Yusupov. "It's about borrowing advanced experience and giving Americans a chance to learn from it."
Cuban remarked, that "if someone from another country earns a job, more power to them. We will learn from it and get stronger."