Mario Batali's $250M+ restaurant empire in limbo amid sexual allegations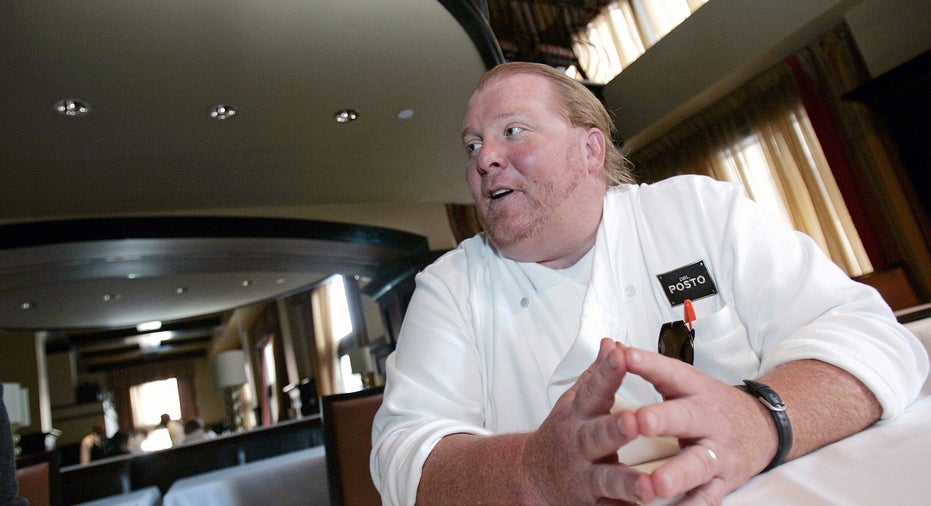 Mario Batali's $250 million plus restaurant empire, Batali & Bastianich Hospitality Group, which includes Eataly and Del Posto, is reeling after the celebrity chef took a leave of absence amid allegations of sexual misconduct. It also leaves his partners, Italian chef Lidia Bastianich and her son, Joe Bastianich, in limbo.
Batali announced Monday that he is "stepping away from day-to-day operations of his businesses for an unspecified period of time," after allegations by four women who accused Batali of inappropriate touching over a span of two decades. The allegations were first reported by Eater.
"I apologize to the people I have mistreated and hurt. Although the identities of most of the individuals mentioned in these stories have not been revealed to me, much of the behavior described does, in fact, match up with ways I have acted. That behavior was wrong and there are no excuses. I take full responsibility and am deeply sorry for any pain, humiliation or discomfort I have caused to my peers, employees, customers, friends and family," Batali told FOX Business.
In the report, multiple women accused Batali of groping them or otherwise making them feel uncomfortable at work. The accusations against the restaurateur follow a wave of sexual misconduct allegations against powerful figures in both Hollywood and the media, including Matt Lauer, Charlie Rose and Harvey Weinstein.
The Batali & Bastianich Hospitality Group owns and operates 30 restaurants throughout the U.S. and Singapore. The croc-wearing Batali is known as much for his food, as well as for his celebrity friends including actress Gwyneth Paltrow.
In 2012, Joe Bastianich told The New York Times that B&B Hospitality Group made a reported $250 million in revenue, with its popular Eataly accounting for nearly a third of its annual revenue. Batali is also a co-host of Disney's (NYSE:DIS) ABC daytime show, "The Chew."
However, Batali's exact net worth is difficult to pin down. In 2015, FOX News reported Batali's net worth was around $30 million, while the website "The Richest" put it around $25 million. He has also been listed among Forbes' Top Earning Chefs with the likes of Gordon Ramsey and Rachel Ray.
A spokesperson for B&B Hospitality Group told FOX Business that they are taking these allegations "very seriously" and even though the company already has strong policies and practices in place to address sexual harassment, they plan to go a step further to ensure that all their employees feel comfortable.
"If employees have claims they want to make against any corporate officers or owners specifically, they may now contact the outside corporate investigations firm T&M Protection Resources, LLC, who has discretion to independently investigate complaints and report to outside counsel," B&B Hospitality Group said in a statement.
Batali added that while he knows his actions have disappointed many people, "the successes I have enjoyed are owned by everyone on my team. The failures are mine alone. To the people who have been at my side during this time – my family, my partners, my employees, my friends, my fans – I am grateful for your support and hopeful that I can regain your respect and trust. I will spend the next period of time trying to do that."