Mariano Rivera Announces Retirement: How Do You Know When It's the Right Time to Call It Quits?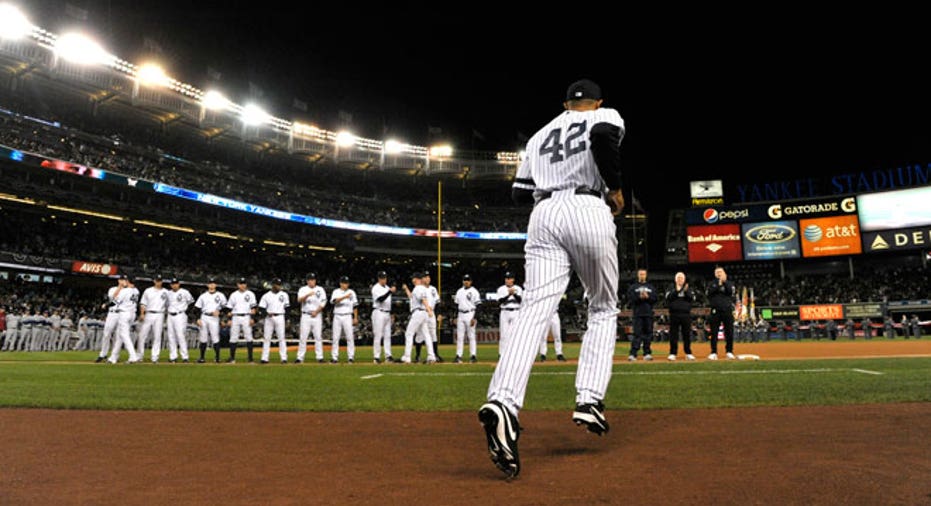 On Saturday, Yankees pitcher Mariano Rivera announced that this would be his last season playing professional baseball.
According to the Associated Press, Rivera said that he would have retired last season, had he not been injured: "I didn't want to leave like that … I felt like I wanted to give everything."
As with professional athletes, it can be difficult for small business owners to walk away from the mound, so to speak – especially if they've dedicated much of their lives to the business. So, how do you know when is the right time to call it quits? FOXBusiness.com spoke with Linda Dulye, president and founder of Dulye & Co. and a workplace communication and career expert, for tips to help you recognize when it may be time to close shop:
1. When your body can't handle it. "If you're not physically able to do the job," says Dulye, "bells should start to go off." Obviously, she says, professional athletes are more likely to be physically worn down by their jobs than those who spend their careers behind a desk. However, there does still come a time when work takes too much of a physical toll to continue to operate on the same high level.
2. When the business becomes too routine. "There comes a time when you feel like, 'I've done this; I've seen this movie before,' " says Dulye. "When your business is causing your life to feel routine, rather than causing excitement, perhaps there's a new arena where you will feel that spark again." Dulye adds that the lack of a "spark" can cause you to become less relevant or current, and cease to deliver real value to your clients.
3. When your priorities shift. Dulye cites her mother falling ill as causing her to reevaluate and pursue other activities, aside from her firm. "For 8 to 10 years, my firm dominated everything for me. When my mother had a brain hemorrhage … the only silver lining was that it caused me to look at my life and develop other interests that have become a big part of my life."
While Dulye is still running her company, she says that similar wakeup calls may cause someone to decide that the time is right to stop participating in their business, and pursue other passions.