Maria Sharapova Sponsors Divided Amid Doping Ban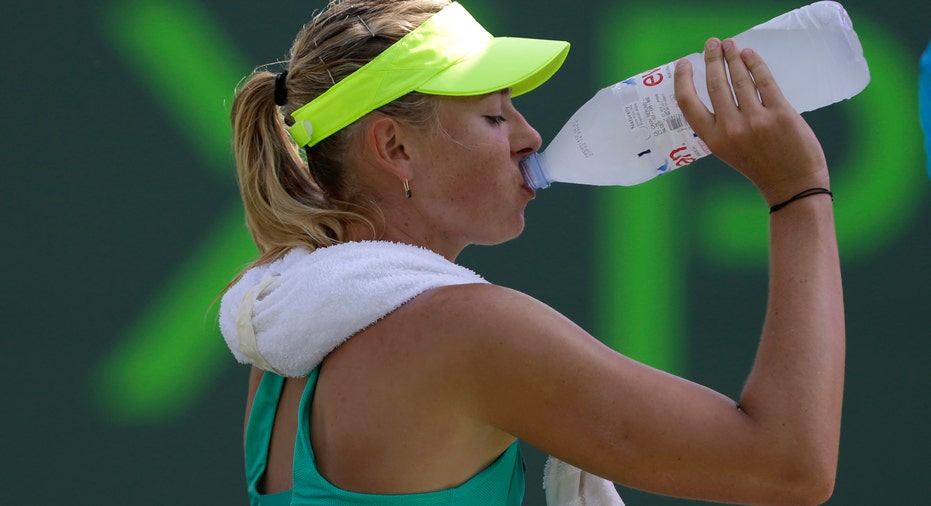 Maria Sharapova's endorsement deal with Porsche will remain "on hold" until a final ruling on her planned appeal of a two-year doping suspension, the German luxury automaker said Thursday. The announcement came just one day after Nike Inc. (NYSE:NKE), another key Sharapova sponsor, opted to reinstate its deal with the 29-year-old Russian tennis star.
"We have taken note of the recent International Tennis Federation (ITF) ruling in the case of Maria Sharapova and are especially aware that it was decided that she was not accused of intentionally violating the World Anti-Doping-Code," Porsche said in a statement to FOXBusiness.com. "As Maria will appeal the decision, we will continue to keep all activities with her on hold until the final judgment has been reached."
After a months-long investigation, an International Tennis Federation panel ruled Wednesday this week that Sharapova would serve a two-year suspension after testing positive for a banned substance at the Australian Open last January. The ITF Tribunal determined that Sharapova's failed test was "not intentional," but said she bore "very significant fault" for failing to realize that the substance had been added to the ITF's list of banned supplements.
Sharapova's sponsors have had a mixed response to her suspension. Cosmetics company Avon (NYSE:AVP) said it will let its deal with Sharapova expire, adding that it had planned to do so "regardless of the current situation."
Nike and Porsche each suspended their agreements with Sharapova last March, pending the results of the ITF's investigation. While Porsche's suspension remains in place, Nike opted to lift its own ban on Wednesday, citing the ITF Tribunal's determination that Sharapova did not deliberately violate anti-doping rules.
"The ITF Tribunal has found that Maria did not intentionally break its rules," Nike said in a statement obtained by FOXBUsiness.com. "Maria has always made her position clear, has apologized for her mistake and is now appealing the length of the ban. Based on the decision of the ITF and their factual findings, we hope to see Maria back on court and will continue to partner with her."
Other sponsors have backed Sharapova from the outset. Evian, a France-based water brand that issued a statement of support in March, this week reiterated its plan to "maintain its long-lasting relationship" with Sharapova. Tennis racket manufacter Head also confirmed its relationship with Sharapova.
Sharapova, who publicly took responsibility for her failed drug test last March, has maintained from the start that she did not intentionally take a banned substance.
"While the [ITF Tribunal] concluded correctly that I did not intentionally violate the anti-doping rules, I cannot accept an unfairly harsh two-year suspension," Sharapova said in a statement. "The tribunal, whose members were selected by the ITF, agreed that I did not do anything intentionally wrong, yet they seek to keep me from playing tennis for two years. I will immediately appeal the suspension portion of this ruling to CAS, the Court of Arbitration for Sport."
Sharapova has earned $20 million from her corporate sponsorship deals over the last 12 months, according to Forbes. She's the world's second-highest paid female athlete, trailing fellow tennis star Serena Williams.