March Madness Costs Employers Billions In Lost Productivity: Report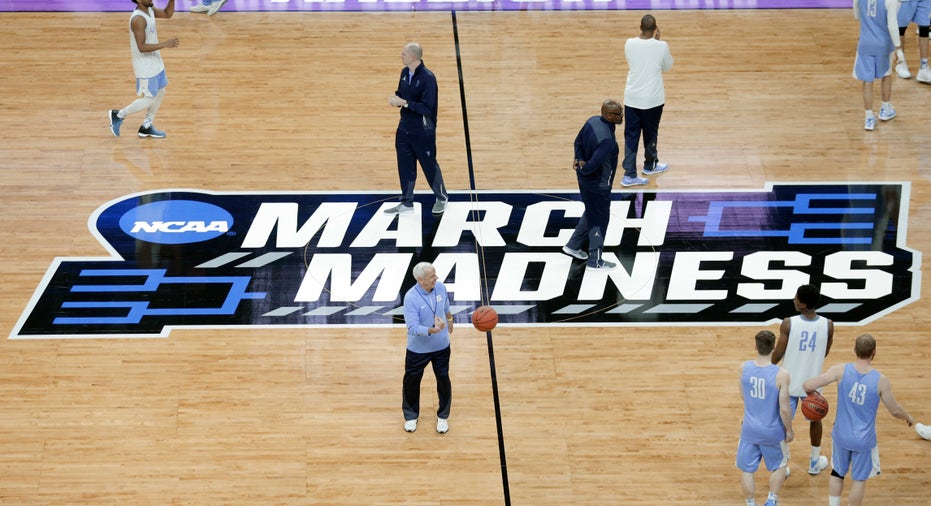 Office workers frantically checking their brackets and NCAA basketball tournament live streams will cost their employers billions of dollars of productivity this year, according to a report. But the effects of March Madness fever on the workplace aren't entirely negative.
Estimates vary on how Americans participate in March Madness pools each year. The American Gaming Association says about 40 million people will fill out more than 70 million NCAA Tournament brackets, with an average wager of $29 per bracket.
Challenger, Gray & Christmas, Inc. estimates about 51 million officer workers join office pools during March Madness. Based on the country's average hourly wage of $25.35, the outplacement consultancy firm estimates employers will lose $1.3 billion in pay to slacking employees per hour of distraction. Between time spent filling out brackets and watching tournament games live, the total loss of productivity could approach $4 billion.
"Let's conservatively assume that workers will spend at least one hour putting together their office pool brackets, and then at least two more hours streaming games during the workday on Thursday and Friday," Andrew M. Challenger, vice president at Challenger, Gray & Christmas, Inc., said in a press release. "That's about $3.9 billion in lost wages paid to unproductive workers in the first week of the Tournament."
Easy access to live streams has made it that much easier for workers to sneak a peek at the action during office hours. "March Madness Live," available on the NCAA and its partners' websites, grants subscribers unlimited access to live feeds across a record 12 platforms, including desktops and mainstream mobile devices. Last year, the service generated more than 80 million video streams and nearly 18 million hours of video consumption, according to the NCAA.
With participation in March Madness pools so widespread, Challenger argues that its best for employers to go with the flow. Office competitions, even those without cash prizes, can boost camaraderie and employee happiness. Any attempt to shut down office pools and impromptu tournament viewing parties can have the opposite effect.
"Efforts to suppress the Madness would mostly likely result in long-term damage to employee morale, loyalty and engagement that would far outweigh any short-term benefit to productivity," Challenger said. "And, with labor markets getting tighter and tighter, employers would be better off embracing March Madness."