March Madness a Score for Small Business?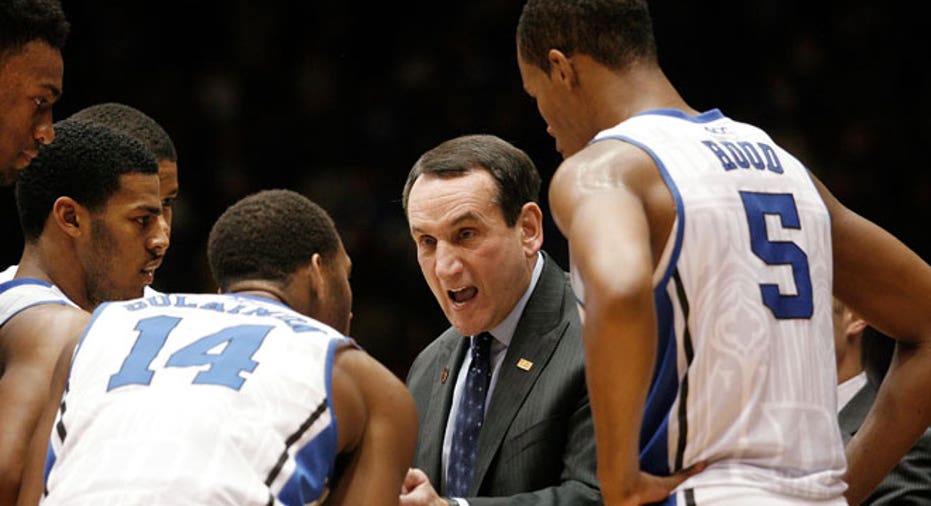 Few events match the excitement that the NCAA College Basketball Tournament brings. Millions of Americans play in office pools in companies large and small, the media asks President Obama about his picks, and Warren Buffett offered a billion dollars to anyone who could pick every game correctly. Fortunately for the legendary investor, Mercer's upset of Duke and several other surprising upsets quickly eliminated the chance that he would have to shell out a portion of his assets.
Many business owners across the country bemoan the loss of productivity associated with March Madness. Employees spend time during work hours mulling over picks, checking scores, talking about their brackets at the water cooler, and there are also the long lunches to watch the games. Younger employees organize and stay out late watching their games… and then sometimes show up a little later for work the next morning. In fact, Challenger, Gray & Christmas estimates that the NCAA Tourney could cost employers $1.2-billion in productivity per hour when workers are distracted by their brackets.
However, the basketball tournament can bring positives for small companies. Office pools generate a sense of camaraderie and an element of fun within a company. If the boss is involved, too, it can foster a sense of belonging in an organization. Even if you are not a college basketball fan, there is an element of "if you can't beat 'em, join 'em." So although employees may get a little distracted, I'm willing to bet (pun intended) that few deals or deadlines will be lost because workers are checking the progress of their picks.
And numerous small businesses profit from the marketing that surrounds "March Madness." For instance, sports bars will offer beer specials and promote the fact that fans can come in to watch the games.
"We get crowds of alumni from different colleges who make it an appointment to come and watch the games on our big screens," said Shaun Clancy, owner of Foley's NY Pub & Restaurant in NYC.  "The NCAA Tournament brings in a lot of business."
Meanwhile, hotels in cities that host the contests generate millions in revenue, especially from teams with strong alumni networks that organize trips. Success helps spur the sales of college-related t-shirts and other sports gear. Networks sell tons of advertising that helps generate substantial income for the universities.
It can be frustrating for small businesses – particularly those who run "lean and mean" – to lose productivity. However, the distractions are short-lived, and meanwhile the camaraderie helps build morale, which is a long-term benefit. If billionaires and presidents have time to play, small business owners should take some time to embrace it, too.
Rohit Arora is co-founder and CEO of Biz2Credit, an online resource that connects 1.6 million small business owners with 1,200+ lenders, credit rating agencies and service providers such as CPAs and attorneys via its Internet platform.  Since 2007, Biz2Credit has secured more than $1 billion in funding for small businesses across the U.S.  Follow Rohit on Twitter @biz2credit.