Many Americans Plan to Work 'Until They Die'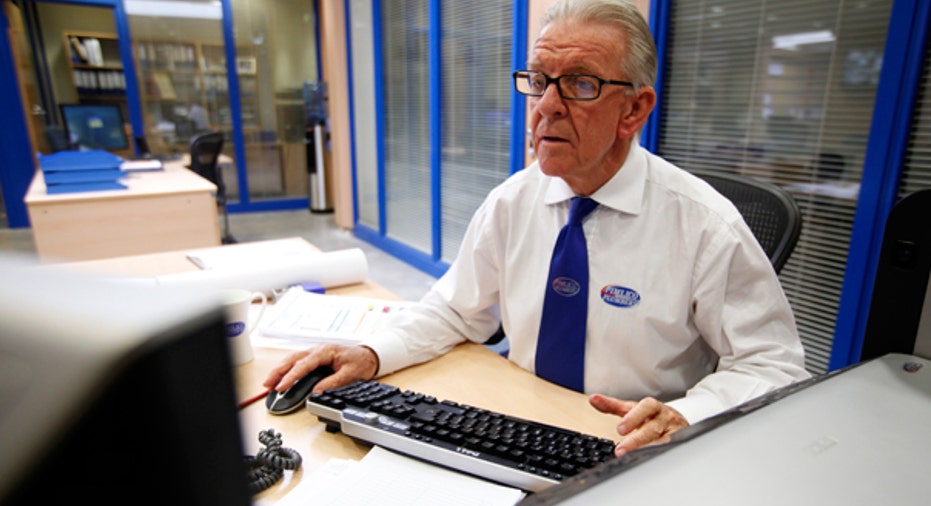 Most of us dream of the day we  leave the workforce and enter retirement, and for some of us, that move will never become a reality.
Nearly 40% of Americans think they will not have an opportunity to retire at all, according to a survey out from Wells Fargo (NYSE:WFC). Instead, they believe they will "work until they die" or until they are too sick to continue.
The Middle Class and Retirement Study also found that more than half of the middle class (59%) say their top day-to-day financial concern is to pay their monthly bills. Saving for retirement isn't exactly a close second: only 13% calling it a "priority." What's more, four in 10 middle class Americans (42%) say that saving and paying the bills simply isn't possible.
Thirty-four percent of respondents say they will have to work until at least age 80 because they didn't have adequate savings. During the most recent recession, many people were forced to deplete any savings when they faced a job loss or housing problems.
Wells Fargo's survey was conducted by Harris Interactive over the phone among 1,000 middle-class Americans ages 25 to 75.
While retirement planning can be overwhelming, and experts say it's all about having a plan and sticking with it, but less than one-third (31%) of those ages 40 to 59 say they have a plan. The main reason the remaining 69% say they have no written plan is because they have "so few financial assets."
The age group that most seems to understand retirement realistically are those in their 30s, the survey finds. Those in this age group with access to a 401(k) or equivalent are currently saving 6% of their income, 1 percentage point more than those in their 20s and 40s. They estimate they need a median of $500,000 for retirement, which is also the highest estimate of all of the age groups surveyed.
Brian Neal, wealth partner at Hefty Wealth Partners says the shift of putting the burden for saving for retirement on the worker is behind the growing retirement pessimism.
"Historically speaking, retirement was handled for people through pensions or employer-benefit plans," he says. "I think the loss of those creates more of a responsibility to do this on your own."
For younger individuals, Neal says even if they know the retirement realities, saving still might not be a priority.
"Younger people establish their lifestyle first, and then retirement comes second," he says.