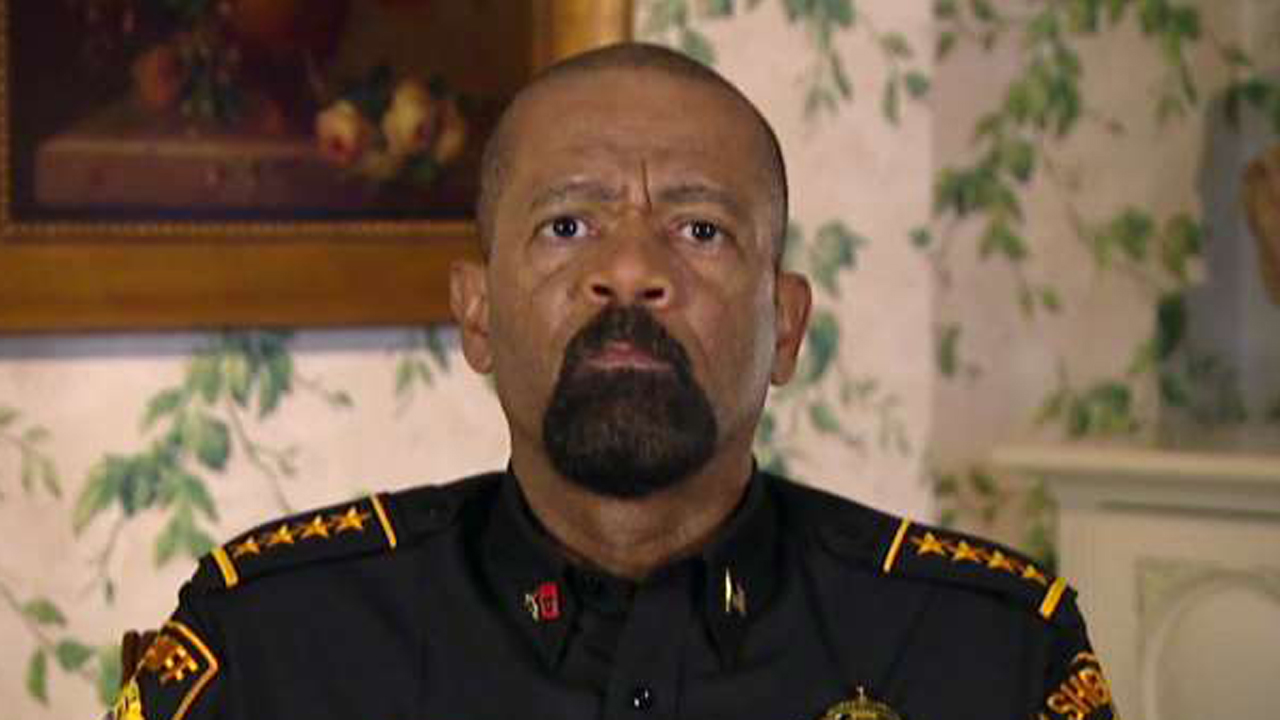 The search is on for a man accused of shooting two police officers in Oklahoma, then stealing a police vehicle and live-streaming his getaway on Facebook.
The suspect, Michael Vance, had recently been released from the Lincoln County Jail, where he was held on child sexual assault allegations. Vance is also wanted in connection with the deaths of his aunt and uncle.
Milwaukee County, Wis. Sheriff David Clarke joined the FOX Business Network and weighed in.
"This speaks to a couple of things—first the leniency of our court system here in the United States when it comes to criminal perpetrators. Look, there is no more chilling call that comes over a police radio than a call that shots have been fired coming over from an officer. These officers fortunately were not mortally wounded, but now the manhunt is on," Sheriff Clarke said.
Clarke said that the White House and the United States Attorney General have "emboldened" individuals who have targeted law enforcement officials.
"There was a time in the United States, and it was up until recently, where perpetrators were content with just trying to outrun the police, just flee, thinking that they could get away. But now what they're doing is shooting first and fleeing second. So this is a very dangerous situation—these manhunts. Until they get this guy in custody, it's pretty obvious to me, he's not going to go down without a gun fight."