Make Holiday Shopping Easier With an Extra $500 from Your Credit Card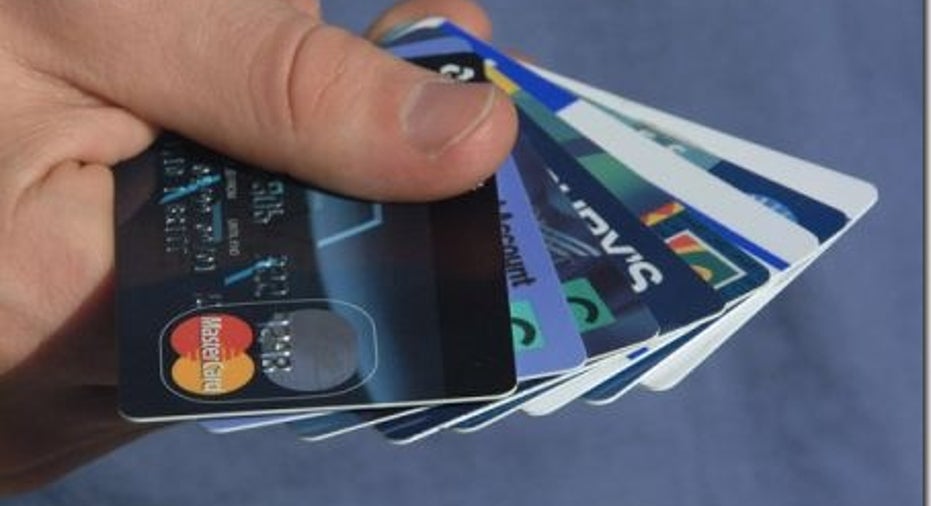 Sometimes Santa needs a push.  After all, chimneys are narrow and the premiums on sleigh insurance are out of this world.  Luckily for him and anyone else who needs a bit of help making sure they complete their shopping this year, there are a number of attractive credit card offers out there that can help make holiday spending more manageable with up to $500 in initial rewards bonuses or 0% interest rates.
The credit card offers to consider depends on your financial situation and needs, so we'll take a look at the best credit cards for holiday shopping in terms of four types of consumers:  deal hunters, big spenders, those still financially hung over from last year, and consistency lovers.
Deal Hunters
Much like you can score big savings by hitting Black Friday and Cyber Monday sales, opening the right credit card can be quite the lucrative proposition. A number of credit cards—primarily in the excellent credit genre—are offering lucrative rewards bonuses, which you can get by spending a certain amount in the first few months, making a single purchase, or, in some cases, simply opening the card.
While many cards offer initial bonuses in the form of vouchers for free flights or hotel stays, which may or may not help you, others like the Chase Sapphire Preferred Credit Card allow cardholders to redeem bonus points/miles for cash. More specifically, if you spend $3,000 in the first three months after you open this Chase credit card, you'll be given 50,000 bonus rewards points, redeemable for a $500 check or statement credit.  Since the card's annual fee is waived during the first year, it therefore represents an interesting means of making the holidays more affordable, whether you need a new long-term solution at credit card or not.
Big Spenders
Perhaps you're finally going to get your daughter that pony she's always wanted, or maybe you think the family would really enjoy a new home theater system.  Whatever the case may be, if big-ticket items are on the gift list this year, and you don't want interest costs to weigh down his bank account in the coming months, a 0% credit card could really prove worthwhile.
The Citi Dividend World MasterCard is the best fit because it offers a 0% purchase APR for 15 months as well as 5% cash back on key gift-giving expense categories (e.g. department store purchases) through the end of the year and a $100 bonus for spending $500 in the first three months.
Hung Over from Holiday Season 2010
Six percent of U.S. consumers still have debt left over from last year's gift giving season, according to an American Express holiday shopping survey.  If you are one of these people, opening the Citi Platinum Select MasterCard and thereby garnering a 0% interest rate on transferred debt for 21 month could make things considerably easier for you.  Just pay the 3% transfer fee and give yourself a clear line of sight to debt freedom this holiday season.
Consistency Lovers
Now, you might be thinking that you don't fit into any of these categories because A) you don't carry credit card debt and B) you're not keen on switching credit cards too often.  If that's the case, you need a credit card that offers great rewards on every purchase you make, all throughout the year.
The Capital One Venture Card is a good option because it's not only one of the best credit cards for holiday shopping, it's one of the best rewards credit cards period.  You can therefore open it now, use the $100 initial rewards bonus to cover some holiday costs, and then benefit in the long run from earning 2 miles for every $1 that you charge.  Since miles can be redeemed for any-travel related expense that you charge on the card, whether it's through Expedia or your local travel agency, the Venture Card makes a great everyday rewards credit card.
Finally, it's also important to note that opening a new credit card isn't a prerequisite for saving with your credit card this holiday season.  Major credit card companies—namely, Amex, Capital One, Chase, and Discover—are also offering a variety of special deals for current cardholders through the New Year.  So check out what your issuer has to offer, and add saving money to your list of holiday traditions!
Odysseas Papadimitriou is the CEO of Card Hub, a leading online marketplace for credit cards and discounted gift cards.