Major MetroPCS Investors to Release 'White Paper' Against T-Mobile Deal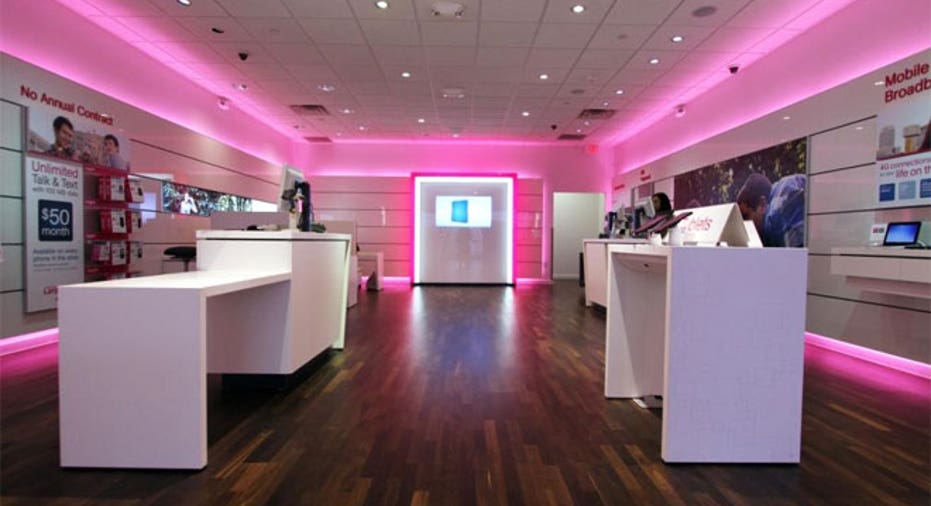 MetroPCS (NYSE:PCS) investor P. Schoenfeld Asset Management, who has long opposed its deal with T-Mobile, strongly urged his fellow shareholders in a letter on Thursday to vote against the transaction.
The tie-up's consummation awaits investor approval, having already received the necessary regulatory nods from the Federal Communications Commission and Department of Justice.
However, Schoenfeld's outspoken dissent comes on top of opposition from hedge fund Paulson, MetroPCS's largest shareholder with more than 36.3 million shares, making it more difficult for the carriers to push forward with the transaction.
The major shareholders are concerned among other things about how the buy will affect the Richardson, Texas-based mobile carrier's future debt levels. On Thursday, Schoenfeld, which owns 9.23 million MetroPCS shares, said the transaction was "irresponsibly and inefficiently structured" and is "grossly unfair" to investors.
"There are more attractive options for PCS to consider other than the T-Mobile deal, including continuing on a stand-alone basis," Schoenfeld said.
The two have hired a financial advisor to review the deal and plan to release a "white paper" on the analysis ahead of the April 12 shareholder meeting that they say will make an "overwhelming and compelling case" to vote against the T-Mobile acquisition.
The nation's fourth and fifth largest wireless providers were set to combine in a deal that would give MetroPCS shareholders a 26% stake in the new company and T-Mobile parent Deutsche Telekom investors the remaining 74% interest.
Despite antitrust concerns, the FCC and DOJ earlier this week approved of the T-Mobile acquisition, which was first announced in October, with the FCC arguing it is "not likely to result generally in competitive or other public interest harms" and DOJ saying it might even have a "precompetitive impact."
MetroPCS once against urged shareholders to approve of the transaction on Tuesday. Its shares edged up about 1.2% to $10.22 in Thursday morning trade.