Major companies have announced big layoffs this month. Here's a look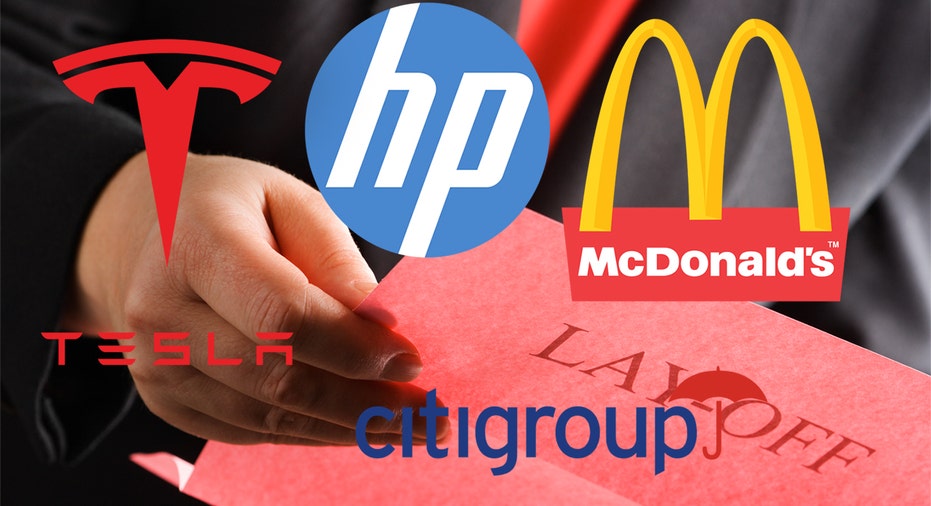 In spite of all the good fortunes this year has brought for big businesses with tax reform lowering corporate tax rates and stock market highs — big companies are laying off workers. And June alone has been a record month for such announcements.
Here's a list of big companies that have announced cuts in June. 
Hewlett-Packard
Announcement: June 5
Cuts: Up to 5,000 jobs
The world's largest personal-computer maker announced its increasing its already planned job cuts from 4,000 to 5,000 by the end fiscal 2019. The Palo Alto-based company first announced plans to trim its head count in 2016 as part of an ongoing restructuring plan but didn't say why the additional 1,000 cuts were needed.
McDonald's
Announcement: June 7
Cuts: Undisclosed
While the burger giant is staying mum on how many employees it plans to lay off, it did confirm cuts are coming. The chain said it plans to streamline its field organization and use resources for technology and field consulting, while the Wall Street Journal pinpointed the cuts to flatten out its management structure. McDonald's said the new structure will be completed during the third quarter of 2018.
Citigroup
Announcement: June 11
Cuts: up to 20,000
The investment firm said it expects to shed as much as half of its 20,000 technology and operations staff in the next five years. The positions make up almost two-fifths of the bank's total employees and will most likely be replaced by machine processing and robots.
Tesla
Announcement: June 12
Cuts: about 3,600
The electric car maker announced it needs to lay off about 9% of its workforce, which is around 3,600 workers, in an effort to turn a profit in the second half of the year. In an email to workers, CEO and founder Elon Musk said the cuts will not affect any factory workers, nor will it prevent the company from reaching its Model 3 production targets in the coming months.