Main St. Weighs in on Giving America a Raise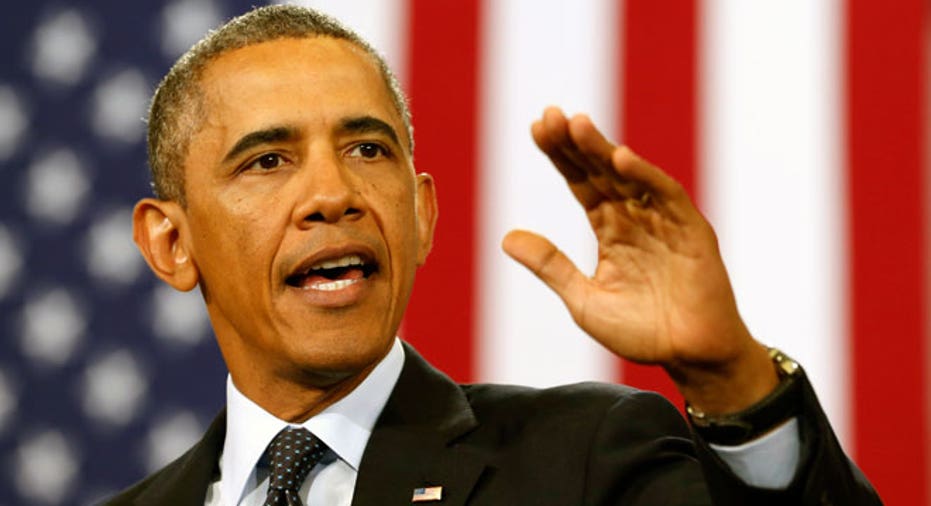 Is it time to give America a raise?
Maybe not, say some small business owners across the country in response to President Obama's push to raise the federal minimum wage.
During his State of the Union address, the president announced an executive order that will raise the minimum wage for federal contractors to $10.10. He is urging Congress to raise the federal minimum wage from $7.25 to $10.10 for all workers.
Here's what four small business owners had to say about raising the minimum wage:
No. 1: Sarah Forrer, owner of Main Street Cupcakes
Where:  Ohio
State minimum wage: $7.95 per hour ($7.25 for employers with gross annual sales less than $292,000)
While Main Street Cupcakes owner Sarah Forrer says she believes that everyone who works hard deserves to be properly compensated, she's worried about a mandated wage hike.
"If we start at $10.10, where do we go from there, and how long will it take to give [our workers] an increase?" asks Forrer.
She says the company is dedicated to employees' professional development. They often conduct 90-day reviews, at which point they like to give raises to deserving workers.
"We want to stay really in touch and encourage them and thank them for taking ownership, and so we like to give increases. If we're starting at $10.10, increases are not going to come as regularly," says Forrer.
Forrer and her business partner would also likely pick up more shifts themselves, rather than hire more staff due to the cost. She's concerned, however, that doing so would be detrimental to the growth of her business.
"If I'm spending time on the day-to-day, then I won't be spending time on the big picture," says Forrer, who just recently opened her fourth cupcake shop. "I just feel like the more involved [lawmakers] are, the more they are dividing us from the government, and the [fewer] decisions I feel empowered to make."
No. 2: Robert Mayfield, owner of five Dairy Queen locations
Where: Texas
State minimum wage: $7.25
Fast-food restaurant owner Robert Mayfield says he pays his entry-level employees more than the minimum wage – but doesn't think the government should mandate a raise.
"Our starting pay is $10 an hour, and we do that not because we're nice, but because we need to do that to get the best people," says Mayfield, who owns five Dairy Queen locations. "There's a labor market out there, just like there is for anything in a free economy."
He believes raising the federal minimum wage to $10.10 would have a ripple effect that would bring on inflation.
"Then the same people [lawmakers] think they are going to help will be in the same position, if not worse," says Mayfield.
He believes his industry would be especially hard hit by a mandated wage increase, as employers look to cut back on overall labor costs. Mayfield predicts forced raises will mean more technology, and fewer workers.
"When you drive up to the menu board outside, that could be remote. It wouldn't be a person in the store taking orders, it would be a remote call center," says Mayfield.
No. 3:  Scott Griffiths, CEO of 18|8 Fine Men's Salon
Where: California
State minimum wage: $8.00
Salon franchisor Scott Griffiths says pushing the minimum wage issue isn't good for either employees or employers.
"For small businesses to prevail, we have to exist on our cash flows. If you don't have the money for growth, when expenses go up, if we're lucky, we can pass it on to the consumer. But in many cases, we can't do that," says Griffiths. "Small businesses will either have to force existing employees to do more, or scramble to make cuts."
He says most employees at his salons make more than the minimum, but workers start at the minimum wage for their first three months of employment. There are 68 operating and in-development franchises in the 18|8 Fine Men's Salon system.
In Griffiths' opinion, raising the federal minimum wage will make it much more difficult for early-stage entrepreneurs to find success.
"For franchisees getting started, it will be a huge hit. It takes them a year to build a business base and get to cash flow break-even," says Griffiths. "This will be a huge burden … it will be the difference between being cash-flow positive at 9 to 12 months and being cash-flow positive at 12 to 16 months."
He's also troubled by the way the minimum-wage debate frames small business owners like himself.
"Everyone wants employees to make as much as they can relative to the success of the business. It's a whole charade that employers are evil and out to exploit the worker," says Griffiths. "In California, they treat business owners like we're the Grinch that stole Christmas."
No. 4: Arianne Bennett, CEO and co-owner of Amsterdam Falafelshop
Where: Washington, D.C.
District minimum wage: $8.25
Entrepreneur Arianne Bennett and her co-owner/husband Scott started Amsterdam Falafelshop in Washington, D.C., and have since opened locations in Boston and Annapolis.
While Bennett says they pay employees more than the federal minimum wage, it's less than the proposed federal minimum wage and the proposed D.C. minimum wage of $11.50 per hour.
Though Bennett says any wage increase would be a challenge, she understands the necessity.
"It's something we have to do. If people can't live on what we're paying them to work full-time, then that's not OK," says Bennett. "In D.C., the rents are high, and we can't have them living so far that they pay out their whole salary to commute, and we can't have them not afford to live in their apartment in D.C. either."
While Amsterdam Falafelshop is a quick-service restaurant, Bennett says it's not just entry-level workers behind the counter.
"We have some entry-level working folks, but half of our staff is a mature staff, either above the age of 40 or in their 30s with children," says Bennett. "You have to be respectful about people supporting their families."
While Bennett says she understands the concerns of other business owners – especially those with many more employees making the minimum wage – she is hopeful that an increase would improve the economy overall.
"I see in the press a lot of people who say we're all going under, and if this happens it will pull apart the structure of our society. I get that fear and understand that change is scary, but I think it will get recycled in spending," says Bennett.