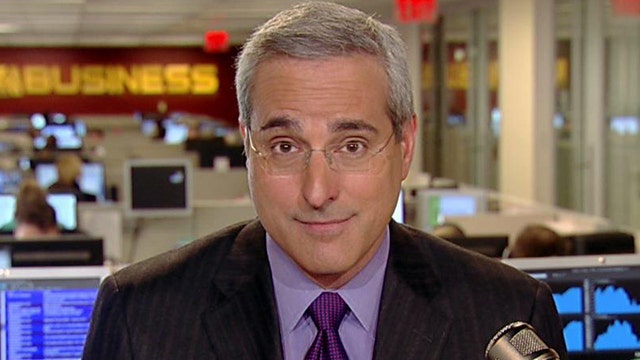 Jailed Ponzi schemer Bernard Madoff plans to amplify his contention, possibly in testimony before Congress, that the big banks he did business with – J.P. Morgan Chase (NYSE:JPM), Bank of New York Mellon (NYSE:BK), Citigroup (NYSE:C) and HSBC Group (NYSE:HBC), among others – knew what he was up to.
The banks have repeatedly and vehemently denied this contention.
But in an e-mail to FOX Business reporter Adam Shapiro received Tuesday, Madoff said he plans to offer specific information to Congressional committees investigating both his crimes and possible complicity on the part of Madoff's banking partners.
Madoff said he has offered Irving Picard, the court-appointed bankruptcy trustee who has pored over Madoff's finances since the scheme collapsed in late 2008, information that would prove his assertion, but the trustee has so far ignored Madoff's efforts.
Madoff wrote to Shapiro: "From my first interview to the media I have said that 'the banks must have known', and were complicit and contributing to my crime. Although I have offered the bankruptcy TRUSTEE (sic) the information that I possessed that would demonstrate in detail their complicit behavior of banks like JP Morgan, Bank of N.Y., HSBC, Citicorp and others. The Trustee seems unwilling to act on my offer. Therefor (sic) I am offering this information to the appropriate governmental committees in the hope that this information will prove helpful in future regulation of the appropriate institutions."
Amanda Remus, a spokesman for the trustee's office, said in an e-mail: "The SIPA Trustee's position is that, as the perpetrator of the largest Ponzi scheme in history, Madoff's credibility is highly suspect and has no substantive value."
Citigroup, J.P. Morgan, Bank of New York Mellon, HSBC and the SEC all declined to comment.
It was uncertain Tuesday what information Madoff might have that would be useful to Congressional investigators. His statement to the press said only that he planned to make the information available to federal investigators – he didn't offer to make the information available to the media.
After his arrest in December 2008, it was revealed that virtually all of his records were fraudulent -- that essentially all records provided to clients that listed trades conducted and profits generated and money lost were fabricated by a small staff overseen by Madoff.
In the past the banks that did business with Madoff have denied any knowledge of Madoff's crimes. But a handful of lawsuits filed by Madoff's clients against the big banks, argue that the banks had to know what Madoff was up to but turned a blind eye because of the massive fees generated by Madoff's business.
Those lawsuits are still wending their way through the legal system.
Meanwhile, the U.S. Treasury Department disclosed in January that it's conducting an investigation into J.P. Morgan's dealings with Madoff. The department hasn't described the scope of the investigation.
Madoff pleaded guilty in 2009 to a number of felonies and is serving a 150-year sentence in federal prison.