Madoff Office Manager Gets Six Years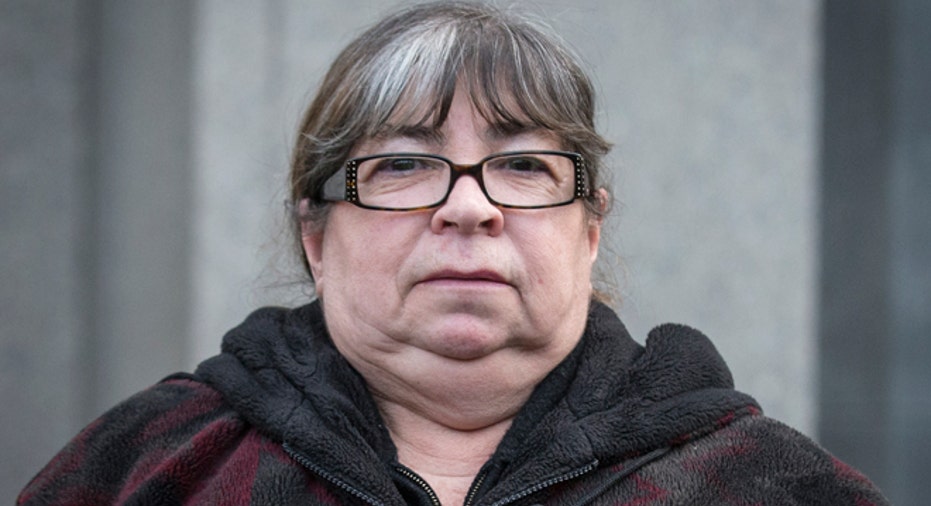 Annette Bongiorno, who joined Bernard Madoff's investment firm straight out of high school and spent four decades in his employment, much of it as his office manager, was sentenced to six years in prison on Tuesday.
U.S. District Judge Laura Taylor Swain, showing leniency and handing out a sentence much shorter than federal guidelines allowed and what prosecutors had sought, said Bongiorno was clearly not "evil" like Madoff, but that she "consciously avoided" the truth about Madoff's fraud.
Bongiorno, 67, "willfully blinded herself," Taylor said, and "chose Madoff's blessing" over "her own moral compass."
Madoff''s massive Ponzi scheme collapsed in December 2008 at the outset of the financial crisis when numerous clients sought to cash out their accounts and Madoff couldn't come up with the money to reimburse them.
Madoff pleaded guilty to a slew of fraud charges in 2009 and is now serving a 150-year sentence in federal prison.
Bongiorno, according to court testimony, joined Madoff at age 19 with a high school degree and not a shred of knowledge of Wall Street or the securities industry. Her only aspiration was to become a secretary. Instead, Madoff took her under his wing and trained her to run his office, making her a millionaire along the way.
In her own statement Tuesday, Bongiorno apologized to the thousands of victims of Madoff's fraud, but maintained her position that she only did what Madoff told her to do and that she never knew Madoff's whole operation was fraudulent.
Raised to respect authority, Bongiorno said she listened to Madoff without questioning his direction. "I'm also a victim," she said. "I'm so very, very sorry. I didn't know what was happening."
Bongiorno was also ordered to forfeit $155 billion in illegal profits generated by Madoff's firm between 1992 and 2008, the years Swain determined that Bongiorno had been aware of Madoff's scam but continued to do his bidding anyway.
Bongiorno's attorney, Roland Riopelle, said Bongiorno and her husband understand that "every penny" the couple has is being forfeited to reimburse victims of the fraud.
U.S. Attorney Jon Zack said Bongiorno "made a deliberate decision to participate in this fraud," and that her "essential role" in creating fraudulent documents and misleading investors and regulators "helped the fraud survive."
Bongiorno and four other Madoff employees who chose to stand trial together were all found guilty in March of numerous counts including conspiracy, securities fraud and tax evasion. Specifically, Bongiorno was accused of making false records of trades that were then distributed to clients and regulators as proof that Madoff was investing his clients' money.
In truth, investigators discovered that Madoff had never invested any money and never conducted any trades. And that all of the paperwork and reports generated in his officer were fake.
Swain said the punishment fit the crime because, while she wasn't an architect of the Madoff fraud, Bongiorno "chose not to do the uncomfortable work" of figuring out that Madoff was a fraud.
Bongiorno, according to Swain, is not "fundamentally corrupt" has shown "deep remorse" for Madoff's victims and isn't likely to commit or participate in a securities fraud again.
A total of 15 people have now either been convicted or pleaded to guilty to criminal charges stemming from Madoff's fraud, by most accounts the largest Ponzi scheme in history.