Made-in-NY Designers Don't Waste Time on Wishes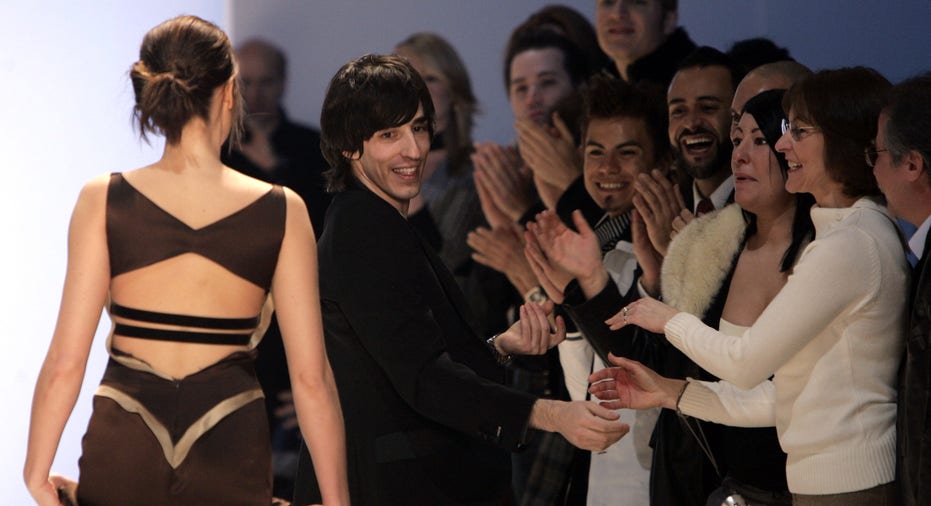 For entrepreneurial designers looking to launch their own brands, manufacturing overseas may seem like an easy way to produce a collection at a low cost.
But designers Daniel Vosovic and Juliana Cho say that making their clothes in New York City comes with its own benefits – and can be profitable, to boot.
Speaking at "The Big Business of Small Merchant Fashion Brands" panel hosted by American Express US Small Merchants at Manhattan's Milk Studios during New York Fashion Week, Vosovic and Cho shared strikingly different stories of success.
While both manufacture 100% of their items in New York City, Cho launched her business with a brick-and-mortar store, while Vosovic took advantage of e-commerce to get started.
"I decided to make a few pieces from my collection and put it on consignment at a couple stores in New York City to see how the project sold," says Cho, adding that the items sold out in a week.
"It gave me the idea: Why don't I try to open my own store?" she says. So she did, using her savings to open a 400-square foot West Village store in 2002. And 10 years later, Cho made the move to launch an ecommerce platform, in addition to expanding to a second downtown location.
Taking a completely different route, Vosovic, a Project Runway winner, says the web enabled him to say, "I don't have to wait" for brick-and-mortar.
He says doing business online has also helped him gain access to stores in new markets.
"There's this pocket of women who continually buy my stuff in the suburbs outside of Atlanta – that's info I can get from my website. So I can say in my sales meetings, 'Hey boutique, I want you to be my gateway drug – I want you to be the Atlanta-based store that carries [my line],'" says Vosovic.
Vosovic also says he's harnessing the power of platforms like Facebook, Instagram and Pinterest to start a dialogue between himself and the consumer, which he has found incredibly powerful in retaining customers.
The Benefits of Made-in-NYC
Both Cho and Vosovic say the benefits of manufacturing in New York City far outweigh any possible limitations.
With nine years of experience working for other designers in the industry prior to launching Annelore, Cho says she saw firsthand the dangers of outsourcing manufacturing, often receiving sub-par merchandise that she was embarrassed to ship out to stores.
In New York City, Cho says she can oversee her manufacturing on a daily basis, and ensure top-notch quality.
"They say, 'How can you do this?' But we manage to [manufacture in New York], and do it well, and turn a profit," says Cho. "And we're tiny – if we can do it, anybody can do it."
Cho says she believes the quality of New York-based tailors, patternmakers and knitters outstrips those located anywhere else in the world.
"Everyone oohs and ahhs, 'Oh, it's made in Italy,' but the workmanship here in New York City is amazing," says Cho.
For his part, Vosovic says it's sometimes necessary to be creative about sourcing materials in New York City, but he doesn't beat his head against a wall if he can't find what he was looking for. Instead, he accepts the limitation, and moves on.
"There are restrictions on every part of business, like I wish I had more money or I wish I had more time," says Vosovic.
"If you keep saying, 'I wish, I wish,' then you're dead in the water," he says.