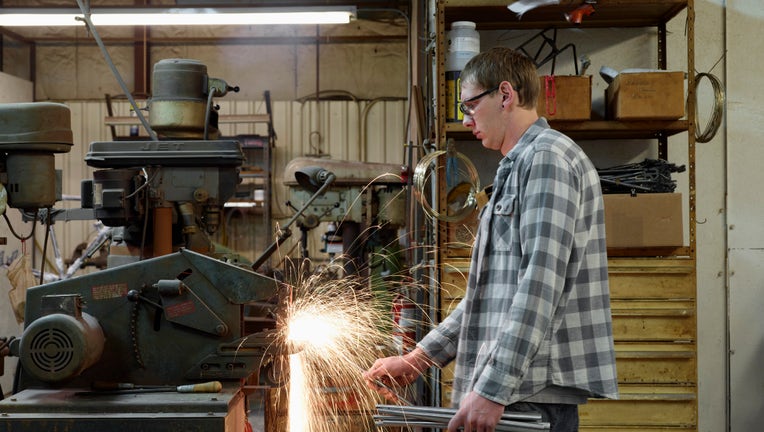 Think a city on the brink of bankruptcy sounds like a dead-end for business? Not for this 2-year-old startup.
Shinola, which sells made-in-the-USA high-end watches, leather goods and bicycles bears the name of an American shoe polish company that got its start at the turn of the 20th century, but went defunct in the 1960s. Two years ago, Shinola got a second chance at success – and since then, CEO Steve Bock says he's been putting the pedal to the metal in the Motor City.
"We acquired the name, and over the last two years we've positioned the brand and introduced a whole plethora of categories, not only shoe polish," says Bock. "It's an incredibly iconic city … with an incredible heritage, based on music, automobiles, craftsmanship and innovation."
And so far, Detroit has been good to Shinola: The company grew from 6 staffers to 40 in the first year, and now stands strong with 200 employees. While Bock declined to share exact revenue figures, he says young Shinola is already making an impact on the upscale watch market.
The company's latest hit is its Great American Series, which includes limited-edition watches and bicycles based on the Wright Brothers. The Wright-inspired watches sell for $1,000 and the bikes for nearly $3,000.
While Bock says Shinola manufactures everything it can in the U.S., he says certain moving watch components are no longer available from U.S. manufacturers. The company imports such parts from Swiss manufacturers and then assembles the finished pieces in the Detroit facility.
"We'll produce about 50,000 watches this year for an average of $600 dollars on a retail basis, though we sell a lot at wholesale," says Bock. The brand is stocked at retailers like Barneys, Nordstrom and Bloomingdales.
In spite of the negative headlines trumpeting Detroit's financial situation, Bock says he believes the city is at the precipice of a major comeback.
"I don't see any negativity [in Detroit]. It's very positive about the future," says Bock.