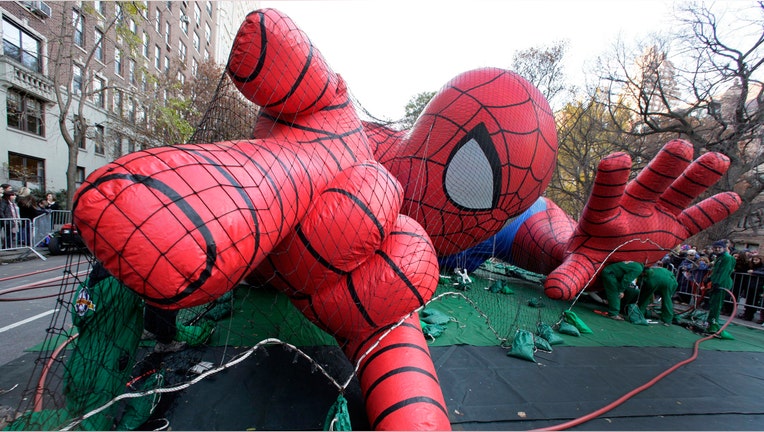 New York police are stepping up security at annual Macy's Thanksgiving Day Parade events on Wednesday and Thursday after a deadly terrorist attack killed eight people in the city on Oct. 31.
Officials say the Macy's Thanksgiving Day Parade balloon inflation viewing will end two hours earlier this year and anyone attending must be screened. Tens of thousands of people are expected to head to Central Park on Wednesday to watch the giant balloons take shape.
This year, the public must leave by 8 p.m. instead of 10 p.m. The event also will begin two hours earlier, at 1 p.m. No backpacks will be allowed. Central Park West will be shut down starting at noon.
On Thursday, intersections along the parade route will be blocked off to avoid unauthorized vehicles.
But eager viewers can still line up early to get good spots.
NYC Mayor Bill de Blasio said there will "be a lot of street closures" as authorities work to secure parade venues.
"What you can rely upon is that there will be a very strong presence of the NYPD," de Blasio said at a press conference. "Stronger than ever, in fact."
Police say there will be an officer on every street corner. Security is extra tight following a terrorist truck attack that killed eight people on Oct. 31.
Macy's officials did not immediately respond to FOX Business' request for comment on the enhanced security measures.
The Associated Press contributed to this report.