Macy's November Sales Get Boost From Black Friday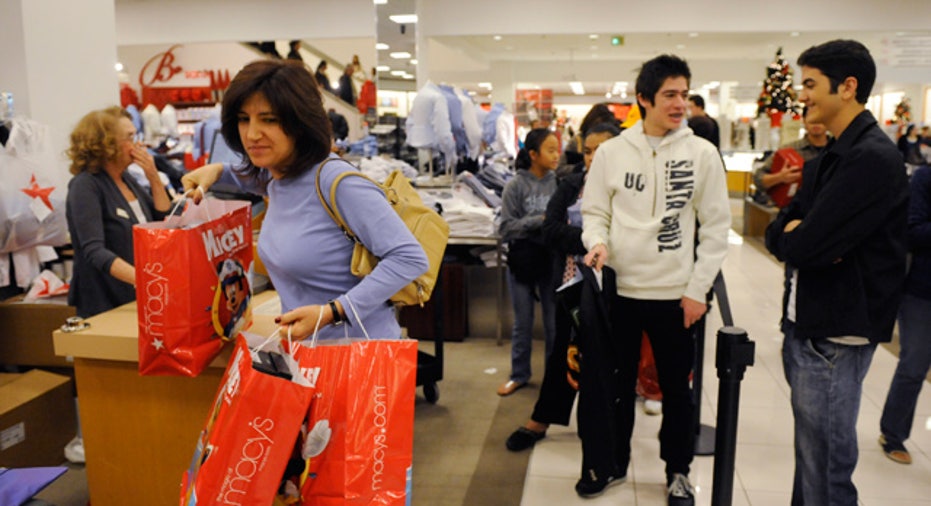 Macy's (NYSE:M) reported on Thursday a 5.3% sales increase in November, the same month its popular Thanksgiving Day parade helped kick off the holiday shopping season.
Led by a strong Black Friday, the Cincinnati-based retailer posted sales of $2.34 billion for the four weeks ended Nov. 26, with sales at stores open more than a year up 4.8%.
Retailers opened even earlier this year on Black Friday, some even on Thanksgiving, in an effort to attract more shoppers. Macy's opened at midnight this year, its earliest yet, which it said brought in millennial customers on the hunt for fashion products.
Meanwhile, online sales climbed 49.6% and 40.9%, respectively, at macys.com and Bloomingdales.com, the company said. E-commerce has gotten a boost over the last few years as more retailers offer deals over the web and customers seek greater convenience.
"Our success in November came on top of a very strong month last year and continued the upward trend in our business in stores and online," said Macy's CEO Terry Lundgren.
So far this year, Macy's has posted $20.15 billion in sales, which is up 5.6% year-over-year.
Macy's reiterated its fourth-quarter guidance for same-store sales to be up 4% to 4.5%. Should the November sales trend continue, the company says it could exceed that guidance.