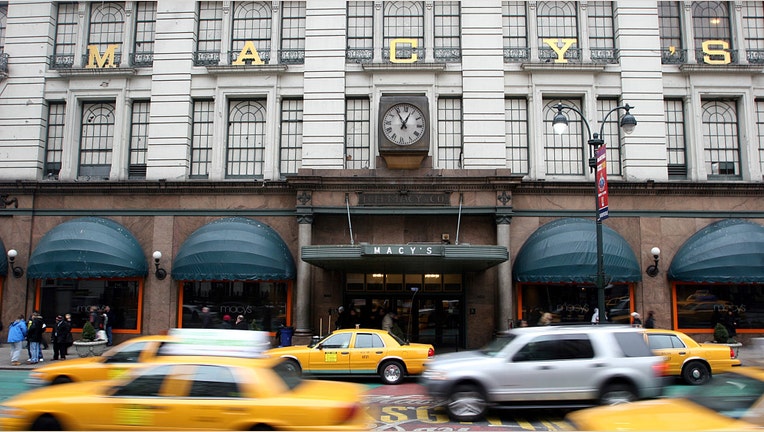 Macy's Inc (NYSE:M) reported a weaker-than-expected rise in sales in the holiday quarter and forecast full-year profit and revenue that missed analysts expectations as the owner of Bloomingdale's invests in new lower-priced and international stores.
Macy's, which caters mainly to higher-income customers, is looking to widen its customer base by attracting shoppers hunting for deals and discounts in a highly competitive retail environment.
"The overall tone for 2015 is aligned around establishing initiatives to grow the topline vs. the efficiency-based gains that fueled returns for the last 6 years," Evercore ISI analysts wrote in a note.
Macy's said on Tuesday it would boost spending this year by 6 percent to $1.2 billion, partly to build so-called off-price stores that sell items such as seconds, canceled orders and returned goods at lower prices.
Upscale retailer Nordstrom Inc operates such stores under the Nordstrom Rack brand. Sales under the brand rose 17 percent in the latest quarter, while Nordstrom total sales rose 9 percent.
Macy's announced a slew of appointments this month aimed at streamlining its online, store and marketing divisions and said it would buy luxury beauty and spa services retailer Bluemercury Inc for $210 million.
The company forecast earnings of $4.70-$4.80 a share for the year ending January 2016, lower than analysts' average estimate of $4.84, according to Thomson Reuters I/B/E/S.
It expects same-store sales growth to accelerate to about 2 percent this year from the 0.7 percent rise last year. But total sales are expected to grow about 1 percent to $28.39 billion, short of the average analysts' estimate of $28.63 billion.
Macy's said it plans to open Macy's and Bloomingdale's stores in Abu Dhabi, United Arab Emirates, in 2018 under license agreements with Al Tayer Group. It already runs Bloomingdale's in Dubai under license agreements with the group.
Macy's net income fell to $793 million in the fourth quarter ended Jan. 31, from $811 million a year earlier.
However, earnings-per-share rose to $2.26 from $2.16 due to a lower share count. Excluding items, profit was $2.44 per share.
Net sales rose 1.8 percent to $9.36 billion.
Analysts on average had expected earnings of $2.40 per share on sales of $9.39 billion, according to Thomson Reuters I/B/E/S.
Macy's shares were down 0.2 percent at $64 in early trading on the New York Stock Exchange.
(By Sruthi Ramakrishnan; Editing by Maju Samuel and Savio D'Souza)