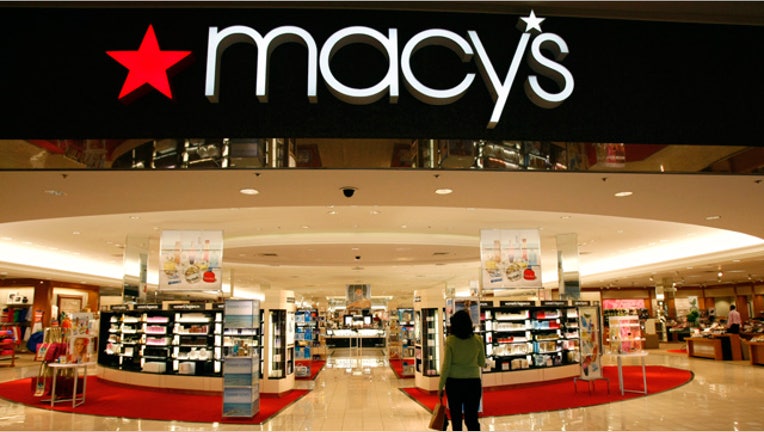 Shares of Macy's (NYSE:M) climbed 5% after the retailer said Thursday same-store sales, a key growth metric for retailers, climbed 4.1% in October. That's despite store closures earlier in the week related to Hurricane Sandy.
The retailer said it is confident it will be able to make up "some or most" of sales lost during the hurricane as it enters the key holiday shopping period.
In recent trade, shares of Macy's were up more than 4.8% to $39.91.
Total sales for the four weeks ended Oct. 27 grew 3.6% to $1.91 billion from $1.84 billion a year ago.
For the third quarter, sales climbed 3.8% to $6.08 billion from $5.83 billion in 2011, topping average analyst estimates of $6.05 billion in a Thomson Reuters poll.
"Business was strong in October, and we delivered a solid performance in the third quarter," Macy's CEO Terry Lundgren said in a statement. "The key growth strategies we put in place three years ago continue to provide us new opportunities for continuous improvement in driving sales."
More than 200 Macy's and Bloomingdale's stores were closed anywhere from a few hours to multiple days this week as a result of Hurricane Sandy. The storm cut power to millions and severely damaged roads, making it difficult to deliver retail supplies. Certain Macy's stores remained closed  Thursday due to a loss of power.
"We are grateful to the teams in our stores, systems, logistics and central office operations for their extraordinary efforts in helping us to prepare thoroughly and recover quickly from Hurricane Sandy," Lundgren said.
The retailer, which has headquarters in both Cincinnati and New York, raised its guidance for same-store sales growth in the second half of 2012 to about 4%. That's up from an earlier view of 3.7%, bringing its estimate on fourth-quarter same-store sales growth to about 4.2%.
Macy's said online sales jumped 44.6% last month and 36.8% in the third quarter.