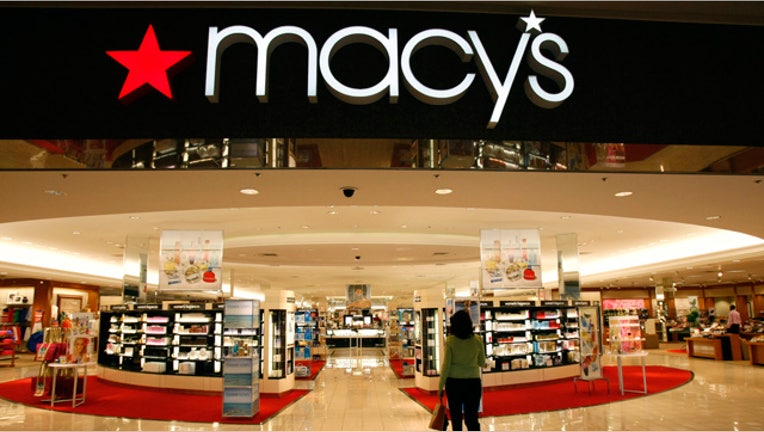 Macy's (NYSE:M) beat the Street on Wednesday with a 20% jump in first-quarter profits and the iconic department store revealed a 25% dividend hike and a $1.5 billion boost to share buybacks.
Shares of the retail giant advanced more than 1% following the stronger-than-expected results and latest efforts to return cash to shareholders.
Macy's said it earned $217 million, or 55 cents a share, last quarter, compared with a profit of $181 million, or 43 cents a share, a year earlier. Analysts had been calling for EPS of 53 cents.
Revenue rose 4% to $6.39 billion, matching the Street's view. Same-store sales increased 3.8%.
"The first quarter demonstrated our ability to continue to build on our success over the past few years in growing sales and earnings," CEO Terry Lundgren said in a statement.
Lundgren said Macy's overcame a number of challenges, including "unseasonably cool" weather in the north and "weakness among some of the most budget-conscious consumers" and even among higher-income households that shop at Bloomingdale's.
Macy's reaffirmed its prior call for 2013 EPS of $3.90 to $3.95, compared with consensus calls from analysts for $3.92. Same-store sales are still expected to increase about 3.5%.
Lundgren said his management team is "confident" that Macy's recent "momentum" will continue, paving the way for the dividend and buyback moves.
Macy's said its board signed off on a $1.5 billion increase to its share repurchase program. Including authority leftover as of the end of the first quarter, Macy's now has about $2.6 billion available to buy back its own shares.
Further, the department store operator raised its dividend to 25 cents a share from 20 cents, marking its third boost in the past two years when the dividend sat at just 5 cents a share.
Shares of Cincinnati-based Macy's rose 1.52% to $48.11 in premarket trading on Wednesday. The rally leaves the retailer in position to build on its 2013 advance of 21.5%.