Macy's 3Q Trumps Forecasts; 4Q Outlook Sends Stock Sliding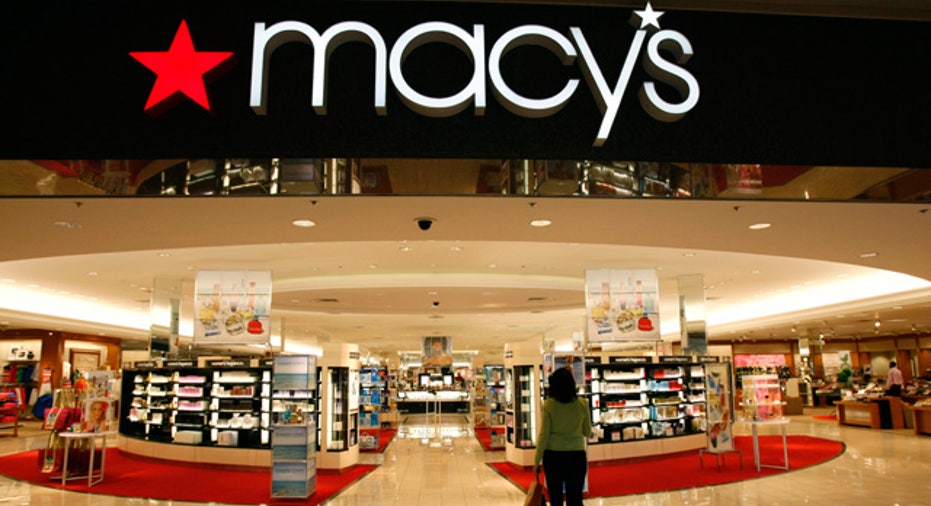 Retail giant Macy's (NYSE:M) revealed third-quarter results that blew Wall Street's expectations away thanks to online and Bloomingdale's strength, but the iconic department store's tepid view for the crucial holiday-shopping season quarter spooked shareholders.
Cincinnati-based Macy's said it earned $139 million, or 32 cents a share, last quarter, compared with a profit of $10 million, or 2 cents a share, a year earlier. Analysts had called for EPS of just 16 cents.
As was previously reported, total sales increased 4.1% to $5.85 billion, slightly trailing the Street's view. Same-store sales climbed 4%. Macy's continues to experience strength Internet growth as its online sales surged 39.8% last quarter from the year before.
Macy's said its gross margins shrank to 39.4% from 40% due to higher cost of sales.
The department store operator appeared to concern the markets by projecting EPS of $1.52 to $1.57 for the current quarter, which is highlighted by the holiday-shopping season. Even the bullish end of that forecast would significantly miss consensus calls from analysts for $1.66. Macy's backed its earlier view for a 4% to 4.5% rise in fourth-quarter same-store sales.
Still, Macy's raised its 2011 EPS forecast to $2.70 to $2.75, up from $2.60 to $2.65 previously and above the Street's view of $2.67. However, the company slightly narrowed its same-store sales view to 4.8% to 5%, compared with 4.8% to 5.1% previously.
"Our team is very excited about plans for the upcoming holiday selling season," CEO Terry Lundgren said in a statement. "A customer-centric approach to the business at Macy's and Bloomingdale's has led to an outstanding assortment of distinctive fashion product. Our stores look great."
Hurt by the fourth-quarter outlook, shares of Macy's declined 3.76% to $30.95 ahead of Wednesday's open, compared with a more modest 2.3% decline on the S&P 500 futures. Macy's stock had rallied almost 30% year-to-date as of Tuesday.