Macy's 2Q Impresses, Leads to Outlook Hike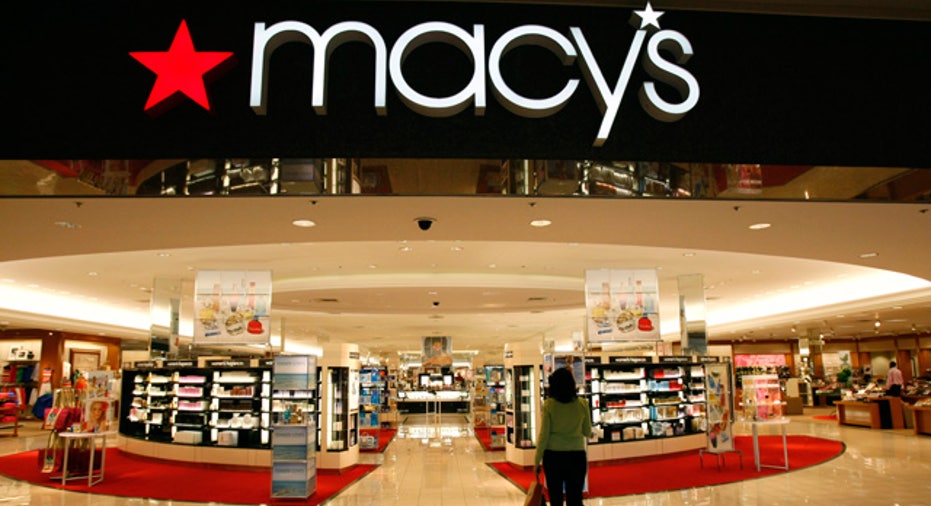 Macys (NYSE:M) posted a 64% leap in second-quarter profits on Wednesday amid strengthening sales, prompting the iconic department store to boost its full-year guidance once again.
Cincinnati-based Macys said it earned $241 million, or 55 cents a share, last quarter, compared with a profit of $147 million, or 35 cents a share, a year earlier. Analysts had called for EPS of 50 cents.
Revenue increased 7.3% to $5.94 billion, narrowly topping the Streets view of $5.88 billion. Same-store sales grew by 6.4%, compared with a 40% jump in online sales.
This was our most successful second quarter and spring season in more than a decade, CEO Terry Lundgren said in a statement. To date this year, we have driven significant additional sales growth, gained market share, maintained strong margins, managed expenses and generated a very healthy level of cash.
Looking ahead, Macys now projects full-year same-store sales to rise 4.8% to 5.1%, translating to EPS of $2.60 to $2.65. Previously, the company called for EPS of $2.40 to $2.45, compared with estimates on Wall Street for just $2.03.
Same-store sales are seen increased 4% to 4.5% in the second half of the year.
Despite a steel selloff indicated in the premarkets, shares of Macys rose 1.42% to $25.80 ahead of Wednesdays open amid enthusiasm for its results and more bullish outlook. Macys stock has flatlined year-to-date, but is up more than 30% over the past 52 weeks.