Macy's 1Q Beats Views, Boosts Outlook and Dividend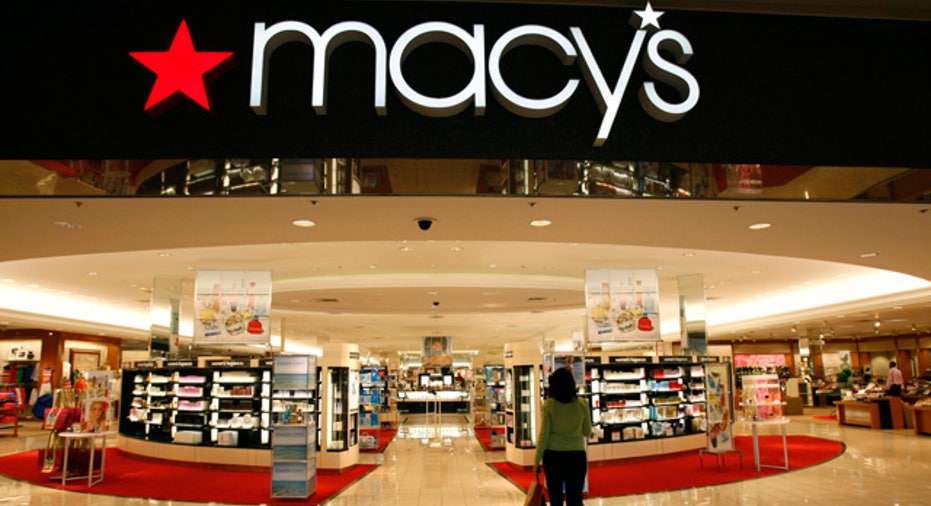 Macy's (NYSE:M) reported surging first-quarter profits that beat the Street on Wednesday, prompting the iconic department-store operator to boost its full-year guidance and double its dividend payout.
The New York-based retailer said it earned $131 million, or 30 cents a share, last quarter, compared with a profit of just $23 million, or 5 cents a share, a year earlier. Analysts had expected EPS of 18 cents.
Revenue increased 5.7% to $5.89 billion, narrowly surpassing the Street's view of $5.86 billion. Same-store sales jumped 5.4%, while online sales surged 38.3%. Gross margins shrank to 39.1% from 39.4%.
"We are building a culture of growth at Macy's," CEO Terry Lundgren said in a statement. "Our performance cannot be attributed to a single factor, but rather to the coordinated execution of a series of complementary customer-centric strategies."
Macy's also upgraded its financial guidance, projecting same-store sales will grow 4% for the rest of the year, up from 3% growth previously. The company also now sees 2011 EPS of $2.40 to $2.45, up from $2.25 to $2.30 and above consensus calls from analysts for $2.35.
In another sign of the management's confidence in the future, Macy's raised its dividend to 10 cents a share from 5 cents.
"Our confidence derives from our belief that we remain in the early innings of implementation of our current strategies," Lundgren said.
Macy's stock rallied around the bullish news, leaping 8.62% to $28.60 ahead of the opening bell on Wednesday. The stock had been up just 4% on the year as of Tuesday.