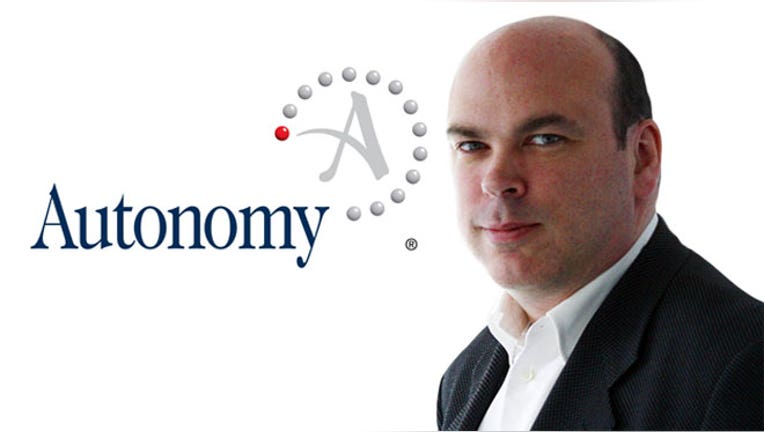 Autonomy co-founder Mike Lynch pushed Hewlett-Packard (NYSE:HPQ) on Tuesday to specify its allegations that the enterprise software company cooked its books.
In an open letter to H-P's board published by tech blog All Things Digital, Lynch called on the company to publish its writedown calculations and release documents sent to the Securities and Exchange Commission and the U.K.'s Serious Fraud Office.
Lynch, who was fired earlier this year as Autonomy's CEO, suggested the writedowns H-P said are tied to fraud were really caused by the company's mismanagement.
Lynch also once again rebuffed H-P's charges, saying: "I utterly reject all allegations of impropriety."
The open letter comes exactly a week after H-P disclosed plans to take an $8.8 billion charge, more than half of which is tied to alleged willful fraud at its Autonomy business. H-P now believes it was duped into overpaying for Autonomy when it acquired the U.K. enterprise software company in 2011 for $11.1 billion.
In response to Lynch's letter, H-P declined to release new details, but reiterated that its investigation uncovered "extensive evidence of a willful effort" by former Autonomy employees to "inflate the underlying financial metrics" of the company in an effort to "mislead investors and potential buyers."
H-P said "the matter is in the hands of the authorities," including the SEC's enforcement division, the SFO and the U.S. Department of Justice. H-P said it plans to take "legal action against the parties involved at the appropriate time."
"While Dr. Lynch is eager for a debate, we believe the legal process is the correct method in which to bring out the facts," H-P said, adding that "we look forward to hearing Dr. Lynch and other former Autonomy employees answer questions under penalty of perjury."
H-P's allegations last week lacked specifics detailing the alleged fraud and Lynch has said he was caught off guard by the charges.
"It was shocking that H-P put non-specific but highly damaging allegations into the public domain without prior notification or contact with me, as former CEO of Autonomy," Lynch said in the letter.
Lynch said he is asking H-P for "immediate and specific explanations" for the allegations, including the interim report and any other documents the company has provided to the SEC and SFO.
He said this will allow him to "answer whatever is alleged, instead of the selective disclosure of non-material information via background discussions with the media."
Further, Lynch called on H-P to publish the calculations used to determine the $5 billion impairment charge and the breakdown of revenue, cash flow and profit in relation to alleged mischaracterizations and inappropriate revenue recognition.
"Can HP really state that no part of the $5 billion write down was, or should be, attributed to HP's operational and financial mismanagement of Autonomy since the acquisition?" Lynch wrote.
Lynch also asked why H-P's senior management waited six months before informing shareholders of a potential material event tied to Autonomy.
H-P has said its investigation into Autonomy's finances began in May after a whistle-blower brought potential problems to the company's attention.
"Autonomy joined forces with HP with real hopes for the future and in the belief that together there was an opportunity to make HP great again. I have been truly saddened by the events of the past months, and am shocked and appalled by the events of the past week," Lynch wrote.
Shares of Palo Alto, Calif.-based H-P dropped 1.23% to $12.58 Tuesday afternoon, building on their 2012 plunge of 50%. The company's market cap has dropped by 10% over the past four weeks alone, leaving it at just $25 billion.