Luxury Brands Rethinking How Cars Are Sold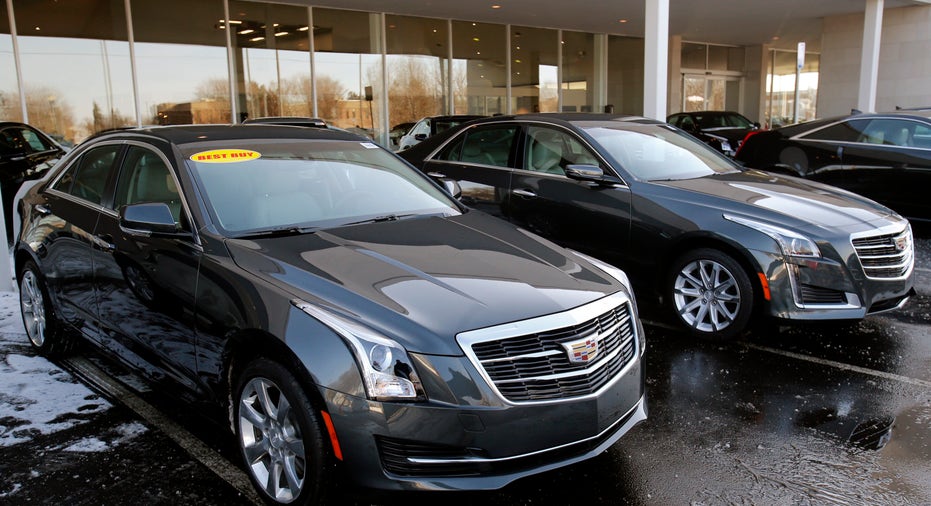 In the competitive market for luxury cars, brands are continuously experimenting with new ways to reach their target customers. Tesla (NASDAQ:TSLA) and Cadillac are the latest automakers to rethink how cars are sold.
Tesla has a vastly different retail structure than other manufacturers; It is the only one that sells directly to consumers, shunning franchised dealers in favor of company-owned showrooms where visitors can test drive a car and place an order. Now Tesla is pushing the envelope a little more. Shoppers at The Grove, a ritzy mall in Los Angeles, can gaze at a Model X parked inside Nordstrom (NYSE:JWN)—just past the men's suits.
Last week, the electric car maker officially opened a gallery within Nordstrom, bringing the brand's new crossover right to its target customers where they shop. The boutique-style showroom, with just 400 square feet of floor space, is the first of its kind for Tesla. The automaker has staffed the gallery with product specialists, and interactive displays allow shoppers to explore interior and trim options. Test drives are available in the mall's parking lot.
"Tesla places stores and galleries in high foot traffic retail venues like malls and shopping centers, allowing potential customers to learn about our cars in a low-pressure environment when they're not thinking about buying a car," a Tesla spokesperson said. "Our technology is different, our car is different, and, as a result, our stores are intentionally different."
Tesla declined to say if there are plans to open more galleries similar to the one in Nordstrom.
Matt DeLorenzo, managing editor for Kelley Blue Book's KBB.com, said automakers such as Tesla want to meld the car-shopping experience with their customers' lifestyles. At the swanky events of Monterey Car Week, for instance, the likes of Ferrari and Bentley fight for the attention of car enthusiasts.
"What they're saying is, it's not just a car but a luxury good," DeLorenzo said. "As in the case of Lexus, Infiniti and European makes, they're trying to transform dealerships into more of a luxury retail store, as opposed to a traditional dealership with cars out in the lot and florescent lights inside."
That's exactly what Cadillac has in mind. With roughly 900 dealerships across the U.S., Cadillac has far more locations than its German competitors, and executives want to transform a portion of those dealerships into showrooms equipped with virtual-reality headsets. The technology would allow customers to explore new Cadillacs without getting behind the wheel.
Cadillac is seeking commitments from dealers, particularly low-volume sellers, who are willing to empty their lots and go high-tech. Virtual dealerships would continue to run service centers and offer cars for test drives.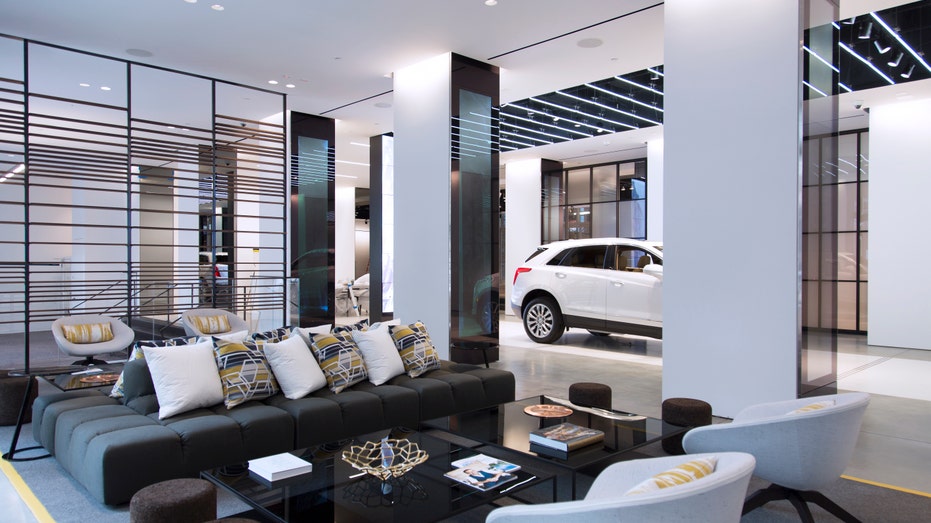 The plan emerged from Project Pinnacle, a new incentive program for dealers that establishes standards for customer service and sales. Johan de Nysschen, the former Infiniti chief who was put in charge of Cadillac in 2014, has spearheaded Project Pinnacle in hopes of revamping the retail experience.
"Cadillac is trying to change perceptions about the brand. It wants to be a top-end player, not just a premium domestic brand," DeLorenzo said.
Cadillac is on a larger mission to remake its image. De Nysschen moved Cadillac's home from Detroit to New York City, saying at the time that Cadillac would benefit from living in a large market for luxury cars. In early June, the company opened a showroom and coffee shop, Cadillac House, on the ground floor of its Manhattan headquarters. The space will host vehicle displays, art exhibits and special events, extending the Cadillac brand outside the automotive world.
The moves to revitalize the brand's cachet coincide with the rollout of two key vehicles: the CT6, Cadillac's flagship sedan, and the XT5, a crossover that replaces the SRX. Cadillac sold close to 59,000 vehicles in the U.S. during the first five months of the year, about half the number of cars moved by Lexus, BMW and Mercedes-Benz.
Tesla and Cadillac aren't alone in their efforts to reshape the sales process. Toyota's (NYSE:TM) Lexus is testing a no-haggle pricing strategy at 11 dealerships that volunteered to participate in a pilot program. Lincoln, the Ford (NYSE:F)-owned luxury brand, said it will offer a pickup and drop-off service for owners of the new Continental sedan, replicating similar dealership programs at BMW.
Given the close competition among luxury brands, concierge services and other perks can be the deciding factor for buyers.
"At the top end, there's not much haggling. Customers know what they want, and they're willing to pay for it. The question is which manufacturer is going to step up and offer you that extra human touch, if you will," DeLorenzo said.