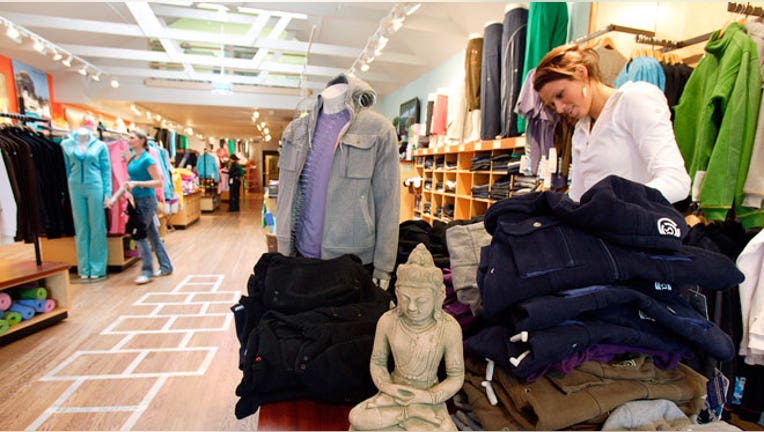 Lululemon (NASDAQ:LULU) logged a stronger-than-expected 47% leap in third-quarter profits on Thursday, but the retailer's sales growth and fourth-quarter guidance trailed forecasts.
After initially tumbling more than 4%, shares of the Canadian company ticked more than 3% higher in premarket trading.
Lululemon said it earned $57.3 million, or 39 cents a share, last quarter, compared with a profit of $38.8 million, or 27 cents a share, a year earlier. Analysts had called for EPS of 37 and the company itself forecasted EPS of 34 cents to 36 cents.
Revenue climbed 37% to $316.5 million, topping the Street's view of $305 million. Same-store sales soared 18% on a constant-dollar basis.
Direct to consumer sales surged 89% to $45.1 million. Gross profits dipped to 55.4% from 55.8%.
"Our stellar results were driven by first-rate execution, strong community engagement, beautiful product and continued strength in our ecommerce business," CEO Christine Day said in a statement.
However, Lululemon forecasted fourth-quarter EPS of 71 cents to 73 cents on revenue of $475 million to $480 million.
Even the high end of that range would trail consensus calls from analysts for EPS of 75 cents on sales of $490.5 million. Same-store sales are seen rising in the high single digits.
On the other hand, Lululemon raised its full-year outlook for the second time in three months.
The company now sees 2012 EPS of $1.81 to $1.83 on revenue of $1.36 billion to $1.365 billion. Analysts are forecasting EPS of $1.82 on sales of $1.364 billion.
Shares of Vancouver-based Lululemon rallied 4.67% to $71.79 in premarket trading, reversing a knee-jerk 4% tumble for the stock. The stock has rallied 47% so far this year and just over 51% over the past 12 month.