Lululemon Nabs Kmart Exec to Head Product Team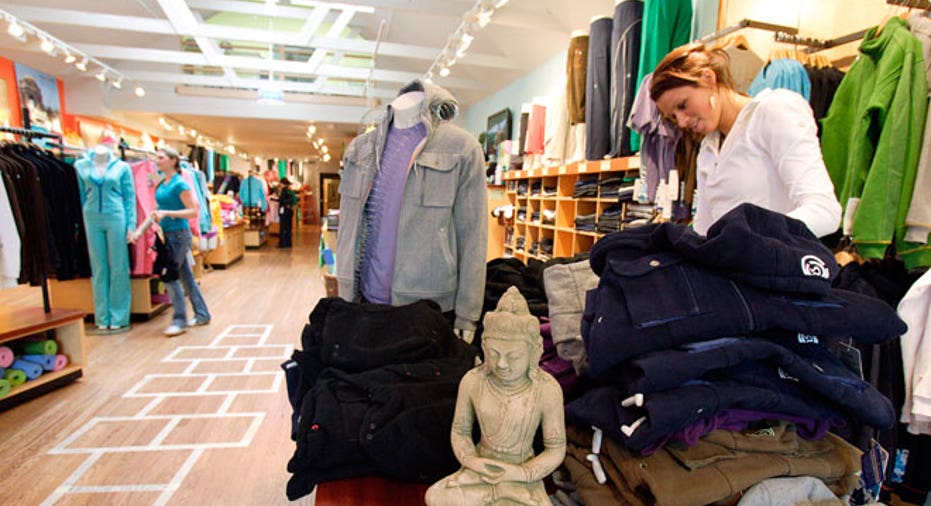 Lululemon Athletica (NASDAQ:LULU) tapped Kmart executive Tara Poseley to serve as Chief Product Officer on Wednesday, ending a six month search sparked when its previous product chief stepped down amid a massive recall.
The Vancouver-based yoga apparel maker, which was forced to pull partially see-through pants from its shelves in March, has been rebuilding its product team as it looks to ensure fabrics sourced from overseas meet its standards.
Poseley most recently served as president of Sears' (NASDAQ:SHLD) Kmart Apparel, a multi-channel business with several billion in revenue. She was responsible for revitalizing the business and launching new collections to attract younger customers.
In her new position, she will oversee the company's global merchandising and design strategy, working with leaders Deanne Schweitzer and Felix Del Toro, the heads of the women's and men's design teams, and reporting to Lululemon CEO Christine Day.
"Tara brings tremendous experience in merchandising and product execution that will greatly enhance the leadership team and increase the level of sophistication with which we approach the merchandising function," Day said in a statement.
With Poseley's hiring as Chief Product Officer and Jennifer Battersby's appointment to senior vice president of sourcing, Day said the retailer has "greatly fortified [its] product engine," an investment that she said will "pay dividends as [Lululemon] pursues new growth opportunities."
Shares of the yoga giant were down about 1% to $72.54 in recent trade.