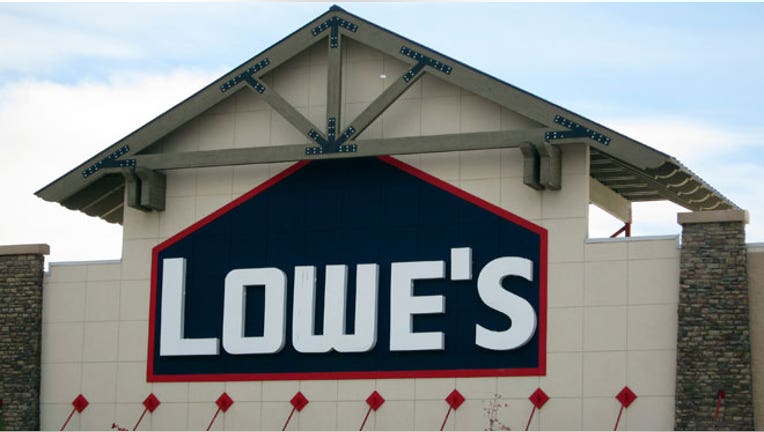 Lowe's (NYSE:LOW) reported a 6.3% increase in its fourth-quarter earnings, thanks to continued sales growth for the home-improvement retailer.
The company also said Wednesday it will repurchase an additional $5 billion in shares. Lowe's current buyback program has $1.3 billion remaining. During the latest period, it bought back $958 million in shares.
Shares advanced 5.9% to $50.96 in early morning trading. As of Tuesday's close, Lowe's stock was outpacing the broader S&P 500 with a 31.5% gain over the prior 12 months.
Lowe's booked net income of $306 million, or 29 cents a share, up from $288 million, or 26 cents a share, in the same period a year earlier. The third quarter included an asset-impairment charge of two cents a share.
Sales jumped 5.6% to $11.66 billion, just short of Wall Street expectations for $11.67 billion. Earnings also missed a consensus estimate of 31 cents a share.
A modest rebound in housing activity has helped lift sales at Lowe's (NYSE:LOW) and its chief rival, Home Depot (NYSE:HD). Earlier this week, Home Depot said its fourth-quarter net income and sales fell during a shortened period for the company. Its earnings did beat Wall Street views.
Same-store sales at Lowe's were up 3.9%, while Home Depot logged 4.4% growth. Lowe's said its gross margin widened to 34.7% from 34.3%.
Lowe's chairman and CEO Robert Niblock said the Mooresville, N.C.-based retailer saw solid results in core home improvement categories, balancing softer sales of seasonal gifts and holiday decorations.
"When extreme winter weather arrived late in the quarter, our distribution network responded quickly and efficiently to move product where it was most needed," Niblock added.
Home-improvement retailers are now inching closer to their most important shopping season, and given severe winter weather across the nation this year, spring will be a welcome sign. Home Depot plans to maintain its seasonal hiring of 80,000 people. Lowe's expects to hire 25,000 workers for the spring, a year after adding 45,000 positions.
Lowe's also provided guidance for per-share earnings of $2.60 in the new fiscal year. Analysts were recently forecasting $2.64 a share. Full-year sales are expected to grow 5%, meeting expectations. The company anticipates a 4% increase in same-store sales.