Lowe's Generates 76% Leap in 3Q Net, Boosts '12 Outlook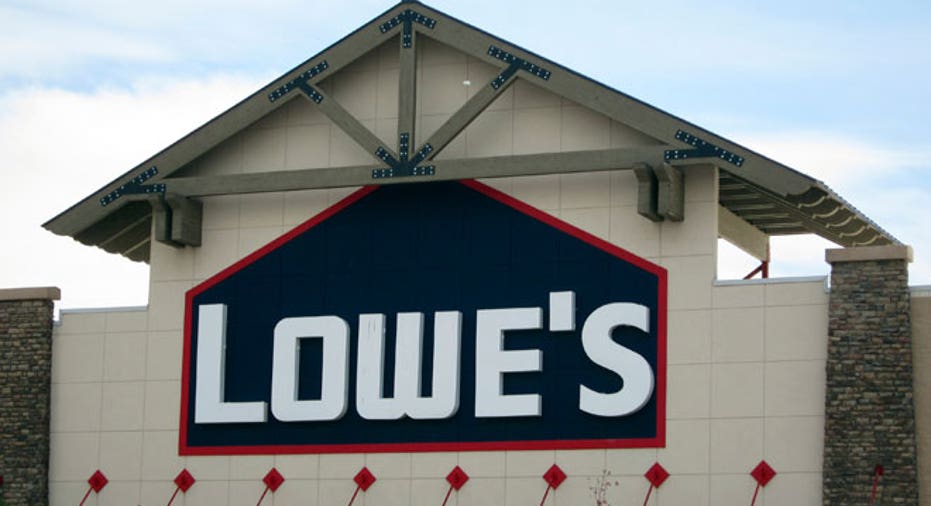 Lowe's (NYSE:LOW) posted a stronger-than-expected 76% surge in third-quarter profits on Monday as the home-improvement retailer benefited from fewer charges and shrinking costs.
Wall Street cheered the earnings beat and rosier guidance from management, driving shares of Lowe's roughly 5% higher.
The No. 2 home-improvement retailer said it earned $396 million, or 35 cents a share, last quarter, compared with a profit of $225 million, or 18 cents a share, a year earlier.
Excluding one-time items, Lowe's earned 40 cents a share, besting forecasts from analysts by a nickel.
Revenue increased 1.9% to $12.07 billion, topping the Street's view of $11.92 billion. Same-store sales grew 1.8%.
Total expenses tumbled 29% to $3.51 billion.
"We are keenly focused on improving our core business," CEO Robert Niblock said in a statement. "Our level of execution is improving and we delivered solid results in the third quarter."
Looking ahead, Lowe's projected full-year EPS of $1.64 on same-store sales growth of about 1% and net revenue growth of 2%. Previously, Lowe's called for a 0.5% increase in same-store sales and a 1% rise in net sales. Analysts had been calling for EPS of $1.66.
Shares of Mooresville, N.C.-based Lowe's rallied 5.22% to $33.65 in premarket trading on Monday. Lowe's has seen its stock soar 26% so far this year.
Earlier this month larger rival Home Depot (NYSE:HD) beat the Street with a 1.4% rise in third-quarter profits and upped its 2012 outlook.