Lowe's Cuts '12 View, Overshadows 1Q Beat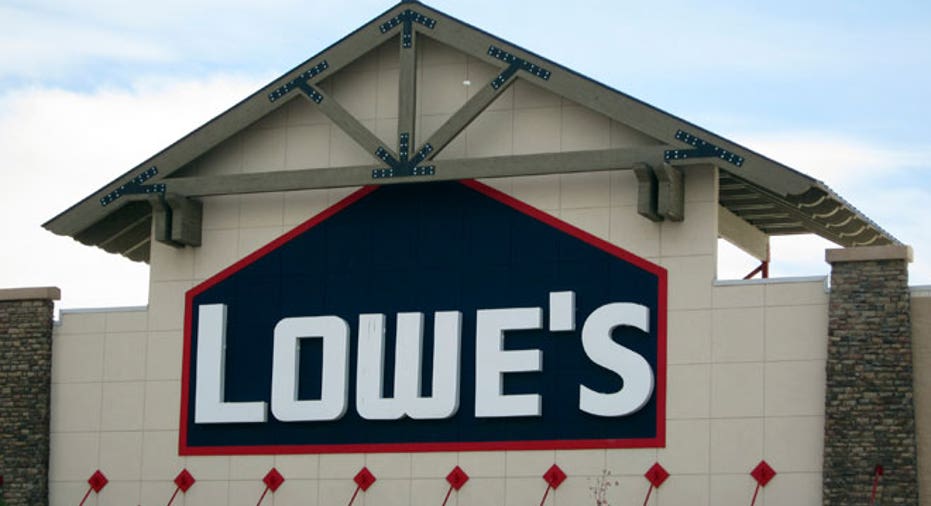 Lowe's (NYSE:LOW) beat the Street on Monday with a 14% jump in first-quarter profits, but the home improvement-retailer slashed its full-year earnings projections, sending its shares sharply lower.
The company said it earned $527 million, or 43 cents a share, last quarter, compared with a profit of $461 million, or 34 cents a share, a year earlier. Excluding one-time items, it earned 44 cents, exceeding consensus calls from analysts for 42 cents.
Sales jumped 7.9% to $13.15 billion, topping the Street's view of $13 billion. Same-store sales increased 2.6% overall and 2.7% in the U.S. Gross margins slipped to 34.7% from 35.4%.
Lowe's, which is a major rival of Home Depot (NYSE:HD), said a shift in the calendar boosted its sales by $514 million, or 4.2%, and increased EPS by 5 cents.
"While we capitalized on better than anticipated weather during most of the quarter, demand for seasonal products slowed toward the end," CEO Robert Niblock said in a statement.
However, the earnings and sales beats were overshadowed by management's outlook. Lowe's now sees full-year EPS of $1.73 to $1.83 and total sales rising 1% to 3%. Even the optimistic end of the new EPS range would trail estimates from analysts for $1.87.
"We continue to maintain a cautious view of the housing and macro demand environment, and are focused on what we can control," Niblock said.
Shares of Lowe's tumbled 8.95% to $25.93 Monday morning, compared with a 0.29% gain on the S&P 500. The retailer's shares had been up 12% on the year as of Friday.