Low-Cost Gyms Keep You, Wallet in Shape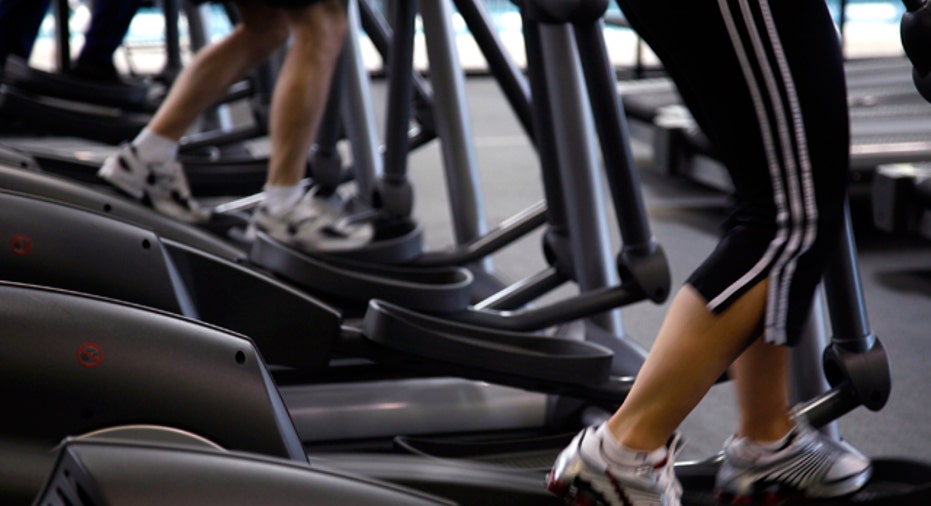 A new breed of low-cost health clubs are cropping up across the country that have dropped all the frills and fuss to help consumers shed the weight.
These no frill gyms charge a fraction of what pricier gyms' price tag, and as a result are drawing crowds, particularly first-time gym members.
"Pricey initiation fees in addition to monthly memberships can really deter people from joining a gym," says Emily Chau, an editor at health and fitness website Fitbie. "Low-cost gyms are popping up all over the country in an effort to get more first-timers to step into a gym."
The protracted downturn in the economy has forced many people to cut their budgets, and $70-plus monthly gym fees aren't making the cut on consumers' budgets. Not to mention most health clubs require year-long contracts, making cash-strapped consumers even more leery.
But gyms like Planet Fitness and Blink Fitnes, which charge as little as $15 a month, are reaping the benefits. Gym-goers won't get perks like a spa, swimming pool and group classes at most low-cost health clubs, but for people looking just for weights, machines and cardio equipment, these gyms are budget friendly. The success of gyms like Planet Fitness have drove other mom and pop gyms to compete on price, giving consumers more affordable gym options.
According to Chau, the low cost gyms are expanding very rapidly around the country, underscoring the demand among people for a cheaper gym alternative. What's more, these gyms cater to people just starting out, creating an atmosphere that is friendly and unintimidating.
"People are more likely to start working out at these cheaper gyms if they're just introducing physical fitness into their regular routine," she explains. "Whether they stick to going the gym is a mix of commitment, convenience and motivation."
Planet Fitness, one of the leaders in the low-cost gym model, not only charges a low fee of $20 a month, but targets its gyms at people who are new to working out in a gym setting. "We cater to general fitness, not body building," says John Clancy, owner of multiple Planet Fitness gyms. "So many people are uncomfortable in a gym."
According to Clancy, about 70% of the membership wouldn't belong to a gym if it wasn't for the fact that Planet Fitness works so hard to make sure people aren't intimated. That means you won't hear loud grunting or weights slamming to the ground. "We don't allow it. Either they conform or quit," says Clancy.
Blink Fitness, a unit of Equinox, opened its first club in 2010 at a time when the economy was going sideways, says its Vice President Dos Condon. He says the cost, $15 a month for individuals and $20 a month for someone who wants to bring a guest each time, is the primary driver for the chain's growth. Also generating demand, says Condon is heightened interest in getting healthy to combat obesity and diseases like diabetes. "People are getting off their butts and looking for solutions," he says.
Similar to the patrons of Planet Fitness, many of the people coming into Blink are new to working out. Blink Fitness offers access to a wide variety of cardio and strength equipment, and to reduce costs, it automates most of the things that pricier gyms have someone on staff handle.  Every transaction you have when you come, either to join, pay a balance, register a guest is all done at a kiosk," says Condon.  Workers are instead focused on helping people use the equipment and workout.
Members can also pick up menus that detail workout plans based on their goals whether it's to tone, build muscle or burn calories. Condon says that providing a self-guided gym that is clean, friendly and easy to use keeps members coming back.
"You don't have to lift up the side of a building to get in shape," says Condon. "A good workout for some might start off with ten minutes on a treadmill."