Louisville Slugger's Lineup Gets More Muscle Post-Wilson Deal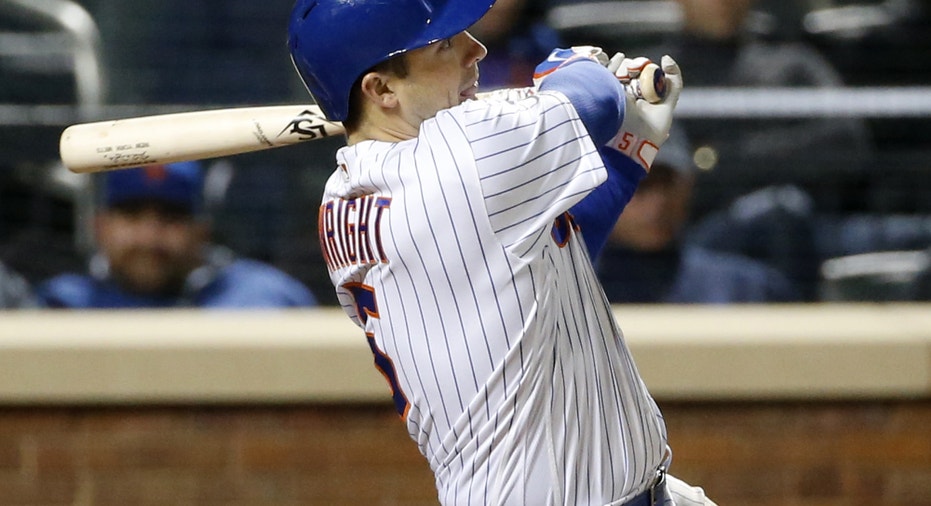 A year has passed since the baseball deal heard 'round the world, and Louisville Slugger is swinging for the fences.
Wilson's $70 million purchase of the Louisville Slugger brand brought together two iconic names in baseball and softball. By joining forces with Wilson, Louisville Slugger received the backing of a sporting goods giant at a time when competitors with deeper pockets were gaining ground. The deal also allowed Louisville Slugger to focus on what it does best: carving wood bats.
Under the agreement, parent company Hillerich & Bradsby handed Wilson the sales and innovation rights to Louisville Slugger, while Hillerich & Bradsby continues to make wood bats at its downtown Louisville factory. Executives believed the combination would utilize the strengths of both companies. So far, it's paid off. Wilson estimates that the sales force working on Louisville Slugger products has nearly quadrupled, and advancements in e-commerce have opened the door to new offerings like custom bats.
"I hated to see the brand go, but it couldn't have gone to a better company. I'm 100% convinced it was the best decision to make," John Hillerich, CEO of Hillerich & Bradsby, told FOXBusiness.com. "In general, they bring a lot more resources to the table. I'm glad the Louisville Slugger brand can thrive and grow."
This week's launch of custom pro bats, the same ones used by major leaguers, demonstrates what's now possible for the 132-year-old company.
Louisville Slugger touts its newest MLB Prime lineup as the hardest bats the company has ever made. Only the top 3% of Louisville Slugger's wood makes the cut, and every bat undergoes an ink-dot test required by Major League Baseball to check for quality.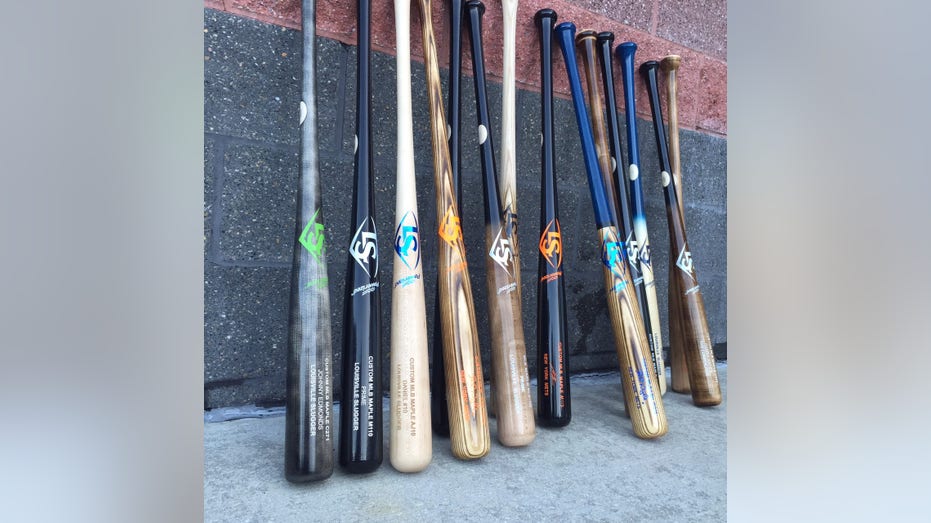 MLB Prime bats were first introduced to retail customers in 2013. Beginning Monday, players can order tailor-made MLB Prime bats through SluggerCustomBats.com, a new addition made possible by Wilson's customization platform and e-commerce expertise.
"That's one of their sweet spots," Hillerich said of Wilson.
The launch of custom MLB Prime bats follows a March release of personalized collectible bats, which fans can order with MLB logos and unique inscriptions.
"It takes a strong e-commerce presence to do well, and Wilson has that. Wilson baseball has a history of great success in customs. We've taken that mentality and put it into Louisville Slugger custom bats and custom souvenir bats," Wilson General Manager of Baseball/Softball Jim Hackett said. "The high-end baseball player wants to know that it's the same bat that you're selling to the Reds for Brandon Phillips and Joey Votto, or to the Mets for Curtis Granderson."
Rick Redman, vice president of corporate communications for Hillerich & Bradsby, noted that a boom in travel players has increased demand among amateurs for high-quality wood bats. According to Hackett, Wilson and Louisville Slugger fast-pitch softball bats are also selling quickly. Wilson is making as many as it can to meet demand.
The Sports & Fitness Industry Association estimates that sales of baseball and softball bats in the U.S. totaled $190.9 million last year, a 9.7% increase over 2014. Easton, a unit of Performance Sports Group (NYSE:PSG), puts the total size of the global baseball equipment market at $1.2 billion.
As demand for baseball gear expanded, competition in the industry grew. Prior to the Wilson deal, the family-owned Louisville Slugger faced an uphill battle competing with brands that had larger coffers at their disposal. Louisville Slugger's non-wooden bats—a category that includes aluminum and composite bats—fell behind the likes of Easton, as well as Wilson and its separate DeMarini brand.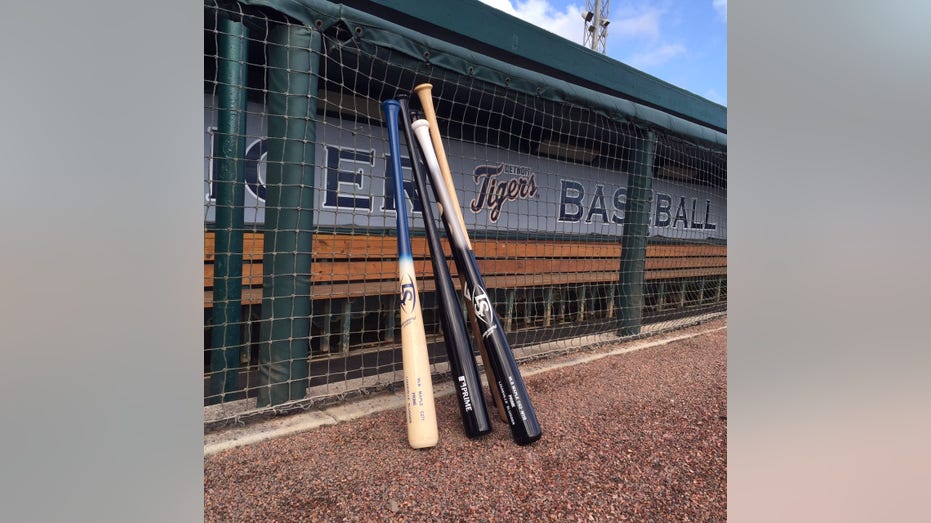 Louisville Slugger generated sales of $75 million in 2014, according to an annual report from Finland-based Amer Sports, Wilson's parent company. By comparison, Performance Sports Group's baseball and softball revenue hit $200 million in the fiscal year ended May 31, 2015.
The bats used by major leaguers are emblematic of an industry that shifted at the top. Louisville Slugger, the official bat of MLB, found itself in a much larger battle to supply big leaguers with lumber. There are 32 companies approved to make bats for MLB players this season, as old and new competitors have accelerated their efforts to make a play for the pros. Marucci, a bat maker founded by Louisiana State University athletic trainer Jack Marucci in 2002, has grabbed substantial market share. Another upstart is Norwalk, Connecticut-based Tucci Lumber, which counts Troy Tulowitzki and Xander Bogaerts among its fans.
Wilson expects Louisville Slugger to continue thriving on the MLB scene, and the sporting goods heavyweight believes it can bolster the brand's position. Hackett said MLB Prime bats undergo a finishing process that makes them twice as hard as competing products. Also, Wilson is an experienced MLB partner, serving as the league's official glove maker.
"Just as Louisville Slugger has utilized MLB players as spokespeople for bats, Wilson has done that on the glove side," Hackett said. "In working with pro players, we understand [the bat's finish] is an important feature and helps the bat perform better. I anticipate more MLB players using Louisville Slugger Prime bats as the season progresses this summer and as we go into the postseason."
Hillerich & Bradsby will focus on exploring new ways to further improve its bat finishes, among other innovations in the bat-making process, over the next six to 12 months. Product innovations will follow. Hackett noted that Hillerich & Bradsby was already established in R&D and grassroots initiatives. Wilson simply had to "stay out of the way," according to Hackett.
Hackett said Wilson has used its "marketing muscle" to "elevate the sales and brand perception of Louisville Slugger wood bats back to where it was and should be, which is one of prominence."
"Our sales, marketing and distribution are enhancing what were already great products," Hackett added. "It's a great partnership between H&B and Wilson. I'm very encouraged by what has happened in the year since the acquisition was made complete."
Hillerich said he's "really excited for what the future holds."
"I'm so impressed with the people at Wilson, and I couldn't be happier to be partners with them," he added.