Lou Holtz: Kaepernick Has 'Right' to Take Knee, But Doesn't Mean It's Right
San Francisco 49ers quarterback Colin Kaepernick's protest of the National Anthem continues to stir up controversy.  U.S. Pacific Command Commander Admiral Harry Harris got a standing ovation after taking a swipe at the quarterback and those who kneel during the National Anthem at the 75th Anniversary Pearl Harbor Day Commemoration ceremony on Wednesday.
"You can bet that the men and women that we honor today and those who died that fateful morning 75 years ago never took a knee and never failed to stand whenever they heard our National Anthem being played," he said.
Famed Notre Dame Coach Lou Holtz, who has been outspoken about the protests and how teams should handle them, joined the FOX Business Network's Maria Bartiromo to weigh in.
Holtz said he's "not surprised" about Admiral Harris' comments after having met with him, and adds that even though players have the "right" to take a knee, "it doesn't mean it's [morally] right."
"I think it's ridiculous for Colin Kaepernick to do that, to show dishonor to so many brave men. Just go in a hospital in Afghanistan or somewhere else [and] see the sacrifices that people made [and] what made this country great," he said.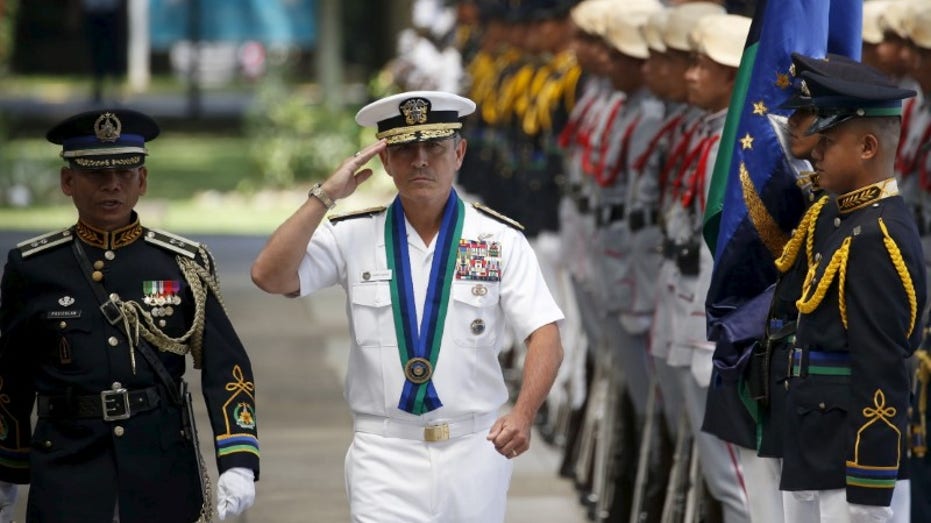 He also weighed in on President-elect Trump's plan to attend the 117th annual Army vs. Navy football game.
"I think it's absolutely great – this is a national tradition, everybody should go to at least one Army-Navy game…The football won't be the greatest in the world, however the young men are," he said.