Lost Your Credit or Debit Card? Want it Fast? Expect to Pay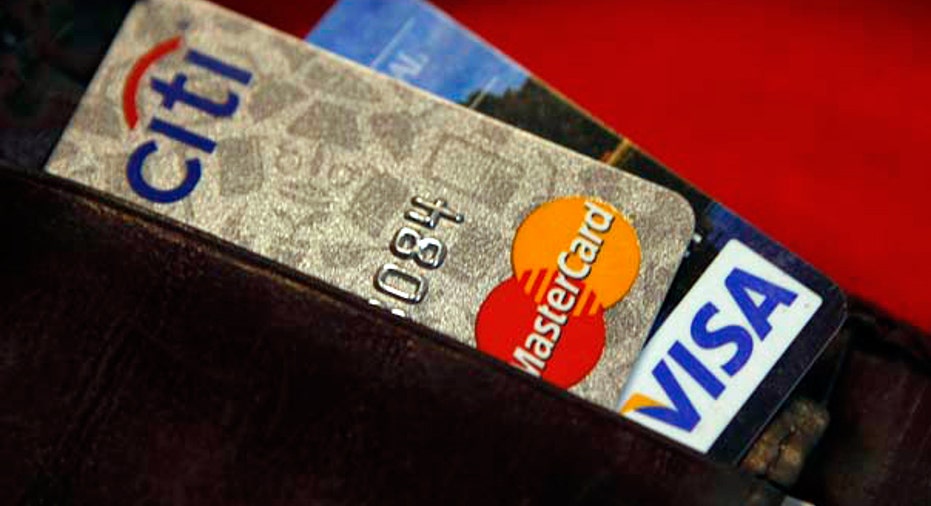 It's easy to lose a card -- it can fall out of your purse, get left on a restaurant table or slip between couch cushions after an online purchase -- but getting a new one usually is fairly simple. However, as banks look for new ways to make money, you might have to pay, especially if you want your replacement card in a hurry.
"At the end of the day, income has to cover expenses ... and there is a cost associated with providing and delivering the card," says Nessa Feddis, vice president and senior counsel for the American Bankers Association.
While most issuers still do not charge to replace a lost credit or debit card via standard U.S. mail -- though it now can cost Bank of America customers $5 for a replacement debit card -- it could become more common in the future. Bank of America announced its debit card replacement fee in 2011. Center for Responsible Lending spokeswoman Kathleen Day says: "There is a tendency toward unbundling costs and charging customers on an a la carte basis."
Free card replacement can be slow
When a customer loses a card, the issuer has to check for fraudulent charges, shut down the old account, then issue a new card with a new number -- all of which costs money, according to Feddis. However, a CreditCards.com survey of the top 10 card issuers found that most still will replace a lost credit or debit card for free. "If you occasionally lose your card, odds are they're not going to charge you," Feddis says, noting that some banks might begin imposing a fee if a customer loses cards repeatedly.
Free card replacement can take as long as 10 business days as standard mail delivery times can vary, though. For example, our survey found that Wells Fargo and Capital One cards can take up to a week or more to arrive via standard delivery, while USAA and Barclay's can take as long as 10 business days.
That delay caused problems for entrepreneur Sara Gershfeld, who lost her Wells Fargo debit card last year. She had linked that card to her Paypal account, which she used to pay programmers who were building a website for her business.
"The bank told me it would take 10 business days, and couldn't even give me the new card number to put into my Paypal," Gershfeld says. "It was really inconvenient and I didn't understand why it would take that long." So, Gershfeld transferred most of her money to a Chase account, where she discovered  she could always get any lost card replaced within two days.
Some cardholders, though, say they got replacement cards very quickly. Last year, Maryland-based market researcher Mike Hostetler says he ran to the grocery store one night with his toddler and, when he went to pay, realized his Discover card was missing.
"The new card came within a couple of days at most. It was a much easier process than I expected," he says. The biggest hassle? Memorizing a new card number. "We had had that card for so long, we both had the card number and expiration date memorized," he says of himself and his wife. "If we were sitting on the couch watching TV and there was something we wanted to buy, we didn't have to get up and hunt down our wallets."
Rush replacement might cost you
Some cardholders need a new card almost instantly, though -- whether they're stranded on a trip, have bills to pay or just need to buy groceries. Most issuers can get a card to a customer in need, sometimes by the next day or, at most, within three days. However, rush service can be costly.
In our survey, seven of the top 10 issuers said they charge rush fees, ranging from $8 to almost $30. Wells Fargo, which charges $16 for rush delivery in one to two days, will sometimes waive the fee for certain customers, according to Elizabeth Hoople, senior vice president for credit card marketing. "It's a relationship-driven decision," Hoople says. And Citi will waive its $15 rush fee in certain cases, such as fraud.
Of the card issuers surveyed, only Chase, American Express and HSBC do not charge any fee for rush service. "That definitely puts my mind at ease," says Gershfeld, who switched to Chase for that reason and admits to losing cards fairly often. "I'm one of those people who, when I lose my card, my friends say, 'Again?'" Comedian Dan Nainan, who realized his American Express card was missing when he tried to pull it out to pay for a sushi dinner for a group of friends, says he appreciated getting a new card within three days for free. "AmEx immediately sent me another card," Nainan says. "I think they know that the more quickly they can get a card out to someone, the more money they make."
Some consumer advocates say rush delivery fees are excessive, and consumers should plan ahead or just make do without a card for a while so they can avoid paying them.
"Those expedited fees are almost like highway robbery," says Linda Sherry, director of national priorities for Consumer Action. "I think consumers should just say 'No, thanks.'" One way stranded travelers can avoid paying a rush fee is to ask the issuer if they have any free help available. For example, several issuers -- such as Chase and Citi -- say they'll speak with a merchant directly to authorize a charge while a traveler is between cards.
Consumers also should check their statements to make sure the issuer didn't send the card via rush delivery and charge a fee without the consumer requesting that service, experts say.  Sherry says: "If they did, you should call and say, 'I didn't ask for this -- give me a credit.'"
Making a lost card less inconvenient Losing a card can't always be prevented, but there are steps you can take both before and after you lose a card, to make the experience less difficult. Here are some tips from experts:
Keep your information handy. Make a list of your card issuers, their 24-hour telephone number, and their fees and procedures for replacing a lost or stolen card, and carry it someplace separate from your cards, says financial counselor Harrine Freeman.
Report a lost card right away. You should report any lost card as soon as possible, but it's especially important with a debit card because consumers can be liable for bigger losses if there are fraudulent charges, Sherry says: "If you report [a debit card loss] within two business days, your liability will be held to $50." After two days, you run the risk of being held liable for $500. After 60 days, you could be held responsible for the entire amount of fraudulent charges.
Keep another card in a different place. "Always have a back-up," Hoople says. That way, you won't be stranded without a card and be forced to pay for an expedited replacement.
If your card was destroyed, rather than lost, tell the issuer. "If my dog ate my card, I would probably call and say, 'My dog ate it and I can prove it,'" Hoople says. "That's a very different situation -- kind of like if your mag stripe wears out -- and we can issue a replacement card with the same number."
If you follow these tips, the loss of your card probably will be resolved as painlessly as possible and you should be able to avoid exorbitant fees.
Card replacement data current as of March 2012; all charges are subject to change by issuer.