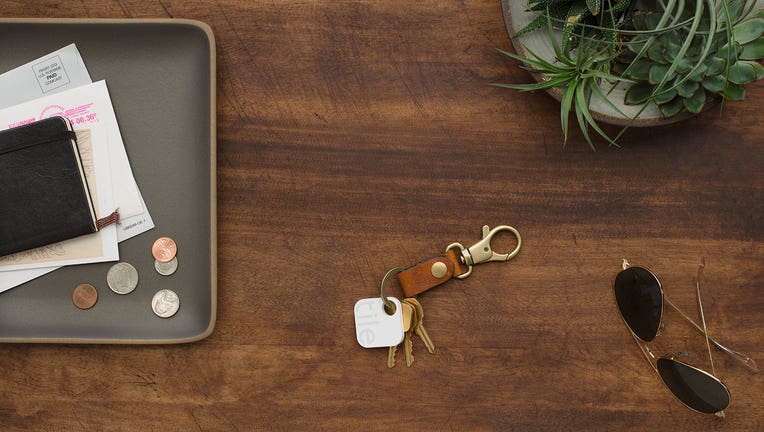 Tile has raised $13 million to grow its mobile lost-and-found business.
The San Mateo startup makes Bluetooth-enabled devices that can be attached to objects such as keys, computers and bikes. With the Tile iOS app, users can locate their lost items, as long as the object is within range of another Tile user's phone.
The $13 million round includes $9.5 million in new capital. The Series A was led by GGV Capital, and GGV managing partner Jeff Richards joined Tile's board as part of the round.
Because Tile's service depends on a large number of users on the platform, CEO Nick Evans said the company is concentrating on expanding the community as quickly as possible. With the funding, Evans is staffing up on developers to build an Android app, which will help open up Tile to new customers. According to Evans, there are currently Tile users in 30 countries around the world.
Tile first made waves after raising a reported $2.6 million on crowdfunding platform Selfstarter. The company first started shipping Tiles in May, and have shipped over 300,000 so far, according to Evans, with 200,000 more preorders set to be delivered by the end of November. Each individual Tile costs $20.
Aside from the push to Android, Evans said the funding will be used to ramp up production to accommodate demand. Tiles last for only one year (the battery dies after that point), so customers need to reorder products on an annual basis.
"We're very focused on user experience and we know the process of replacing the battery really sucks," Evans explained. "People hate that process but love getting something new in the mail, so instead of replacing the battery, we'll be giving them the newest model."
Evans said the company is currently working on the design for the next generation of Tile products. As of this point, however, he was not able to comment on a release date for the second-generation Tile.