Lose More for Less Money in 2011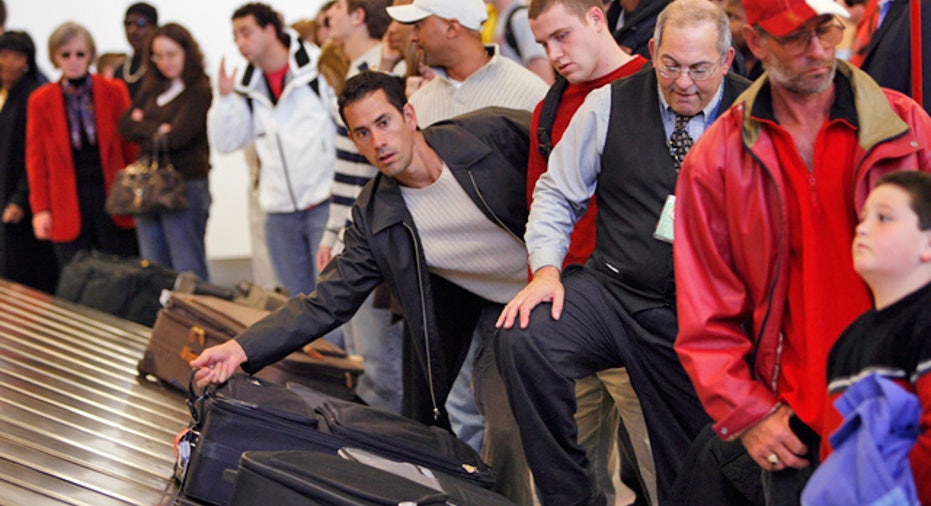 Read this before booking any last-minute New Year's plans. And help yourself keep those get-fit resolutions by joining a gym.
Resolve to Save
Looking to make some last-minute plans for New Year's Eve? Check out DealBase.com for some great hotel deals, from Orlando starting at $89 to Chicago or Newport Beach, California, for $199. Many offerings at DealBase include New Year's Eve celebrations, with party packages covering dinner and drinks. You can shop for cheap flights at DealBase as well, comparing discounts from the likes of Expedia, Priceline, Travelocity and Kayak. You can sign up for e-mailed deal alerts, too.
If you're looking specifically for a Las Vegas adventure to ring in 2011, check out VegasHotelSpecial.com. The site has a list of all the latest hotel deals in Sin City, and lets you tailor your search according to budget, accommodations, and preferred travel dates. Don't forget to sign up for their email alerts for additional deals. You can also follow them on Twitter.
And don't forget to check out Jetsetter.com for weekend and extended-stay getaways for New Year's Eve and beyond.
Members of flash sale site Gilt Groupe can use their login IDs for Jetsetter, or you can use your Facebook info to register. Among the choices this week are the Bentwood Inn at Jackson Hole, Wyoming, The St. Julien in Boulder, Co, and the Ames in Boston. Then there's the Quark Expeditions Cruise to the North Pole. (Maybe you'll catch Santa in the off-season?) Added bonus: members who want to share Jetsetter with their friends will get $100 credit when they book their first trip.
Shed Pounds and Save
End-of-year and New Year's specials are a given at most gym franchises nationwide, so make sure you take advantage of the discounts and get a leg-up on your New Year's resolution. Residents of New York, Miami, Los Angeles, Portland, Orange County, Sacramento and San Francisco should check out Crunch.com.
Most of the deals OnSale found (up to $30 off at some locations) expire December 31, so make sure you do some research before ringing in the New Year. You can also check out the Crunch Gym app for iPhone and Android to get the latest deals according to your location.
Equinox also has a members-only iPhone app, and provides exclusive membership benefits for American Express Centurion, Platinum and Gold Cardholders. There's Equinox locations in Chicago, Dallas, New York, Boston, and throughout California, to name a few.
Life Time Fitness has 90 locations in 19 different states, and right now they're offering free trial memberships. And 24 Hour Fitness is waiving its initiation fee for new members, and charging just $29.99. That offer expires December 31st.
Already a member? There are deals for you, too, also good until December 31. Gold's Gym has a $1 enrollment fee at participating locations. You can visit the site and enter your zip code to see if your neighborhood Gold's Gym is participating.
Know of a killer deal or insane bargain? E-mail the goods to OnSale@FOXBusiness.com, and share the wealth.