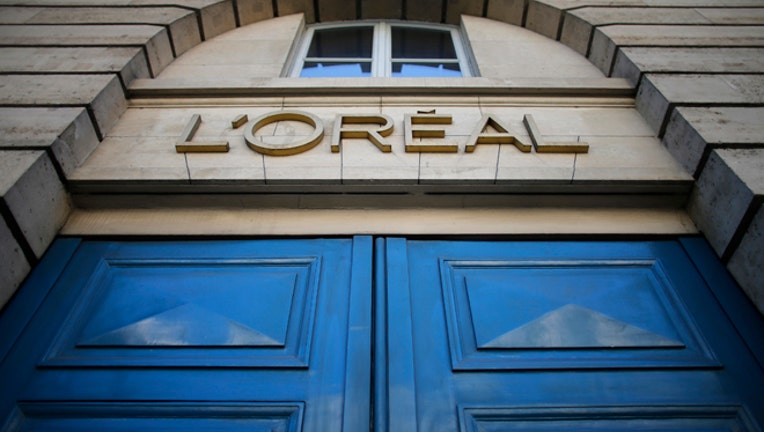 SHANGHAI-- L'Oréal SA has a new recipe for expanding sales in China and internationally. Ingredients include snail essence, roasted brown rice and plum blossom.
Those are varieties of a Chinese brand of cosmetic facial masks that the French cosmetic giant is gearing up to sell globally as well. In doing so, L'Oréal is attempting something that Chinese companies themselves are seeking: buyers abroad for China-created brands.
As part of its shifting China strategy, L'Oréal closed last week on its EUR636 million deal ($882.9 million) to acquire Magic Holdings International Ltd., the Chinese owner of the MG brand of beauty products.
MG sells 167 different kinds of paper-peel and mud masks across China, ranging from chamomile allergy-relieving to red wine complex whitening. L'Oréal will first look to expand MG masks in the brand's home market, where the French company is refocusing after pulling its mass-market Garnier beauty-products brand amid intense competition.
"If you are a beauty company, you need to have a Chinese skincare brand, " said Alexis Perakis-Valat, executive vice president of L'Oréal's Asia Pacific region, in an interview. "Skincare is to China what makeup is to the U.S."
Mr. Perakis-Valat said L'Oréal will widen availability of MG-branded facial cleansing and hydrating masks far beyond the current 288 distributors and more than 12,000 stores and other outlets. It will also work to create more products that blend the French beauty company's expertise--with moisturizing and whitening the skin--with MG's.
"It's really just the beginning," said Mr. Perakis-Valat.
He declined to disclose details of the company's plans for MG in China or abroad.
L'Oréal is looking for more customers like Jia Jingni, a 24-year-old marketer for a Shanghai real-estate company who says she likes to apply a mask to relax after coming home from work. "I say that I use it to improve my skin, but the truth is that it actually helps me improve horrible days," she said.
Sales of all brands of facial masks in China last year hit 11.2 billion yuan, or roughly $1.8 billion, up 13% from a year earlier and more than doubling from 2008, according to research firm Euromonitor International.
In the U.S. and Western Europe mask sales are tiny by comparison, reaching $65 million and $422 million, respectively, last year. But L'Oréal is certain it can change that, said Mr. Perakis-Valat. "You offer to a woman high efficacy and 15 minutes of relaxation, that's a good value proposition," he said.
Expanding MG will require L'Oréal to introduce a Chinese brand to the world. So far such efforts have shown limited success. Lenovo Group Ltd. sells computers under its own name, though it benefited from purchasing the ThinkPad laptop brand from International Business Machines Corp. Still, the brand could have appeal abroad, said Torsten Stocker, a Hong Kong partner at consultancy A.T. Kearney.
Some industry experts said that L'Oréal hasn't had much success with previous acquisitions of Chinese brands, such as skincare-focused Mininurse and traditional Chinese medicine cosmetic brand Yue Sai. A spokeswoman for L'Oréal concedes the company has "had difficulties" with the acquisition but is committed to Mininurse and has transformed its original factory into L'Oreal's largest production center in Asia. L'Oréal said it has repositioned Yue Sai into its luxury division and the brand is growing.
MG's sales grew 8.5% to HK$891.1 million ($114.9 million) in the second half of last year from the same period a year earlier, according to company filings.
Beyond facial masks, L'Oréal is also revving up its efforts in e-commerce and aims to double its online sales in China this year, said Mr. Perakis-Valat. He added that the company succeeded in doubling online sales in China last year, though he declined to disclose details. The company is also putting its weight behind its L'Oréal Paris and Maybelline brands, expanding sales of skincare and haircare products beyond the current 600 cities in China.
L'Oréal China's sales last year reached 13.28 billion yuan, roughly $2.14 billion, up 10% from the year earlier. World-wide, L'Oréal's sales totaled $22.98 billion in 2013.