Looking to Buy a Home Before 2012? Here's How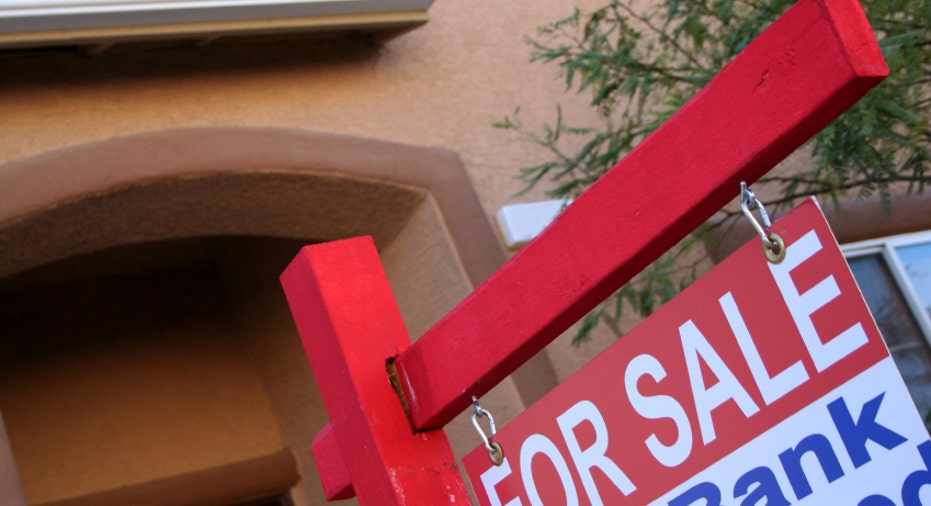 Although it may be a home-buyer's market, new home seekers set on closing before the end of the year face a few hurdles. From appraisals to applications, the process can be a lengthy, convoluted one. However, with the right preparations, hosting a New Year's Eve party in your new home might not be out of the question.
Amir Korangy, publisher of real estate magazine The Real Deal, says that buying a home during the holiday season can yield deals not available in warmer months.
"The real benefit of buying during the holiday season is that sales activity is extremely low and sellers tend to panic if they still have their house on the market. They figure that no one wants to move in the cold weather, so you have an advantage on negotiability. However, as a buyer, you have less selection," says Korangy.
He adds that fewer houses tend to be listed at the end of the year because decorations and winter weather make holding an open house more difficult.
However, home buying isn't something that can be rushed, warns Frances Katzen, managing director of Prudential Douglas Elliman, a real estate firm in New York City. A home is a major acquisition, and buying "emotionally" can be a disaster.
"You may be dead set on moving into your house by the first of the year, but as a buyer, you have to come from a place of choice, not need. For families with children, the school year has already begun. If you need to wait and start shopping in the summer, that's fine. Don't get dead set on anything, that's when people make mistakes," she says.
If a home is priced too cheaply and the seller seems overly motivated, Katzen says it could be a red flag that there are problems with the home.
If you identify a property that you're really interested in, get an engineer to look at the house to determine there are no unusual structural issues," advises Edward Mermelstein, a real estate attorney and managing partner at Rheem Bell & Mermelstein in New York. "In addition to structural issues, the area may have its own problems. It could be in a flood plain or there could be an infestation of rodents or insects. These are issues that may not be apparent to the eye, but there are experts who do this for a living and are trained to spot these kinds of things."
Home buyers can expect to pay a few hundred dollars for an inspection, and should request their inspector double check the home's plumbing and electrical systems. Additionally, something like a violation on the property might not be disclosed by the owners, but it would still need to be cleared before a sale goes through. When it comes to finding an inspector, Mermelstein advises home buyers move quickly because many workers take time off for the holidays.
But a bigger issue for most buyers may be securing lending, says Korangy. Lenders are much stricter with their lending practices since the housing crisis of 2008 that is still being felt throughout the nation.
According to Korangy, a buyer's credit score now needs to be at least 700 to get a mortgage from one of the larger banks. In 2005, buyers with a credit rating of 625 would have been approved by most all lenders, he says.
Daniel Hedaya, president of Platinum Properties, a Wall Street-based real estate services firm, says that the biggest roadblock for any buyer, regardless of time of year, is financing.
"Typically it takes about a month to get financing in place with appraisals, applications, etc... However, if you are well prepared, it is possible to accomplish this. It all really hinges in whether or not you have identified the property, have investigated financing, and have your attorney in place ready to review contracts. If you are able to pay with all cash, it would make the likelihood of moving in before year's end very real possibility," says Hedaya.
Above all, buyers who know for certain they've found the property they want should act decisively. "With this timeline, you have to be able to make decisions quickly and efficiently. Don't waste time deliberating on what to do, just be prepared to make things happen. Have all your ducks in a row when you identify the property so you can make a call to your lawyer, bank, and real estate agent that you're ready to go."
And "ready to go" means much more than it did a few years ago, says Mermelstein.
"Buyers are now required to show much more in terms of proof of income, verification of employment, prior tax records and credit scores. It all translates to mean that the timing required to get a mortgage is substantially longer now than it used to be. Anyone looking to close before the end of year should get their documents in place as quickly as possible and make sure nothing trivial is going to stall what's in front of you. Missing one paper can derail everything."