Long-Term Reformers or Corporate Raiders: Today's Activist Investors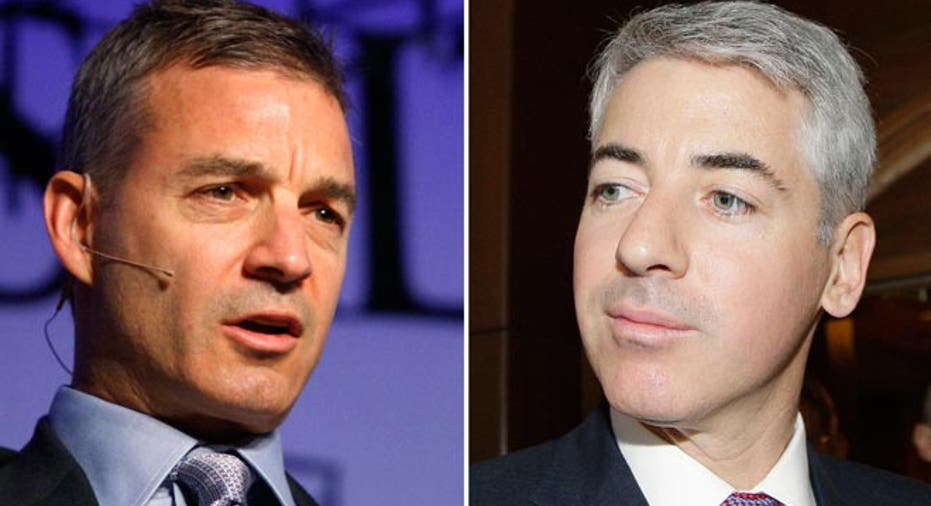 So what are they -- these brash 'activist investors' who have been making headlines all over Wall Street these days?
Are they the corporate raiders of 1980s infamy who arbitrarily closed factories and slashed jobs in an effort to quickly and temporarily lift a company's stock price while lining their own pockets?
Or are they thoughtful corporate strategists who put tactical pressure on often-clubby executives and sleepy boards to try and initiate much-needed change while extracting long-term value from companies not quite living up to shareholders' expectations?
Perhaps these activists are a little bit of both.
To that point, Daniel Loeb, who runs the hedge fund Third Point, recently staged a public takedown of Warren Buffett at the SALT Conference in May. The high-profile fund manager tweaked the legendary Oracle of Omaha for criticizing activist investors when, as Loeb pointed out, "he (Buffett) was the first activist."
The comments illustrate the shifting perception and definition of the contemporary activist investor.
The 1980s version, immortalized by the iconic Gordon Gekko character in Oliver Stone's 'Wall Street', made no secret of what really motivates activists: Money.
"Greed is good," Gekko proclaimed in the film.
That's the version of activists Buffett and others have criticized.
Yet, as Loeb pointed out in May, Buffett is an activist. Albeit a kinder and gentler one who ostensibly places the long-term health of a company and its employees at the center of any strategic corporate plan. That's the image contemporary activists like Loeb would like to promote.
A Change in Image
Loeb and contemporaries like Bill Ackman of Pershing Square Management and David Einhorn at Greenlight Capital, are members of the newer breed of activist investor. They're eager to tout long-term goals as a priority rather than short-term profits. Wall Street war horse Carl Icahn, a veteran of the 1980s takeover heyday, has also softened his image.
In a recent interview on the program 'Wall Street Week,' Icahn decried short-term investors who use the media to pump up the value of a stock they own and then dump it after the company's shares move higher.
"Despicable," he said. "It makes me angry."
In recent years, activist investors have had some surprising successes, though, contributing CEO ousters at Microsoft (NASDAQ:MSFT) and Proctor & Gamble (NYSE:PG), and demanding that tech stalwarts eBay (NASDAQ:EBAY) and Yahoo (NASDAQ:YHOO) divide their operations to better extract value for shareholders. They've also targeted blue-chip companies -including Bank of New York Mellon (NYSE:BK), one of the oldest U.S. banks, and the venerable chemical maker DuPont (NYSE:DD).
"There's been a dramatic change in how activist investors are perceived,"  Damien Park, managing partner at Hedge Fund Solutions, which advises companies and investors on activist investing said.
In the past, Park said, many within this investor niche were perceived as "short-term investors looking to plunder and move on."
Lifting the Stigma
In the post-2008 financial crisis era the role of the financial activist has changed because regulations overseeing corporate governance have forced changes in boardrooms across the U.S.
"There's a whole new world around corporate governance that has arisen since 2008 and there's a feeling that activist investors should be more engaged with the long-term vision of the company," Park said.
He added the activist investors of today generally try to engage with the executives and boards of companies they target for change in an effort to resolve issues amicably.
Obviously, that's not always the case – see Ackman's battle royale with Herbalife (NYSE:HLF) and Trian Fund Management's recent unsuccessful effort to break up DuPont.
"If it can be resolved amicably, or settled, it will certainly be more beneficial to the business,"Park said.
Further, he said overall, both activists and the companies they target are getting better -- and the classic pump-and-dump stigma isn't really real anymore.
That said, there are clearly concerns that activist investors can have a damaging impact on the long-term health of a company, and consequently the long-term health of the U.S. economy.
Last month, Larry Fink, CEO of investment giant BlackRock (NYSE:BLK), gave voice to this sentiment in an open letter to the corporate and investment community in which he issued a clarion call for taking the long-term view.
In the letter, Fink specifically cites "the proliferation of activist shareholders seeking immediate returns" for putting "acute pressure" on companies to meet short-term financial goals at the expense of building long-term value."
Jay Lorsch, a professor at the Harvard Business School who has studied activist investing for decades, said despite changes in perception he remains skeptical that most activist investors are interested in anything but making a profit.
Exceptions to the Rule
Lorsch said the track records of most activist investors are weak in terms of creating long-term value.
"Maybe these guys have had success in making money, but  they haven't had success in turning the company around or enhancing long-term value," he said.
Lorsch cited two activist investors who have impressed him with their long-term vision: Jeffrey Ubben at ValueAct Capital in San Francisco and Ralph Whitworth at Relational Investors in San Diego.
ValueAct's succinctly describes its mission on its website.
"ValueAct Capital is typically one of the largest independent shareholders at each of its core investments. The goal in each investment is to work constructively with management and/or the company's board to implement a strategy or strategies that maximize returns for all shareholders," the mission reads.
In other words, the firm seeks to work amicably with the companies it targets to implement long-term change.
Lorsch said ValueAct and Relational Investors are, in his view, exceptions to the general rule that most activist investors remain focused on short-term gains.
"I think the worst of these guys are in it to make money for themselves and their funds," he said. "They call themselves activists but their goals are the same. I think they're just another transformation of the corporate raiders of the 1980s. In the end, I don't really think they're good for America."