Long Commutes Burn Employees Out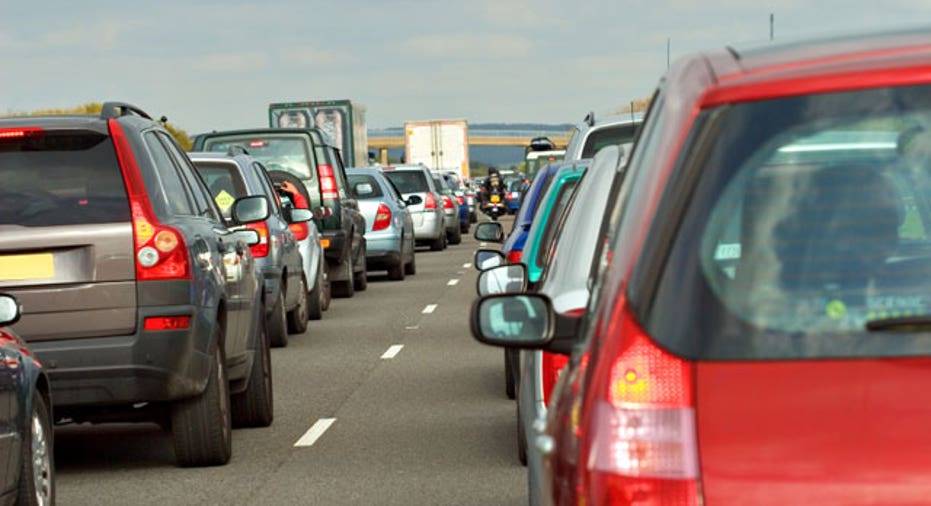 If you feel stressed out and worry instead of enjoying coming to work, it may not be entirely your company's fault. The length of your commute may be what's burning you out, a new survey shows. You're particularly at risk if you're "actively disengaged" and are emotionally disconnected from your work and your workplace.
New data from Gallup tracking employee well-being show that the percentage of actively disengaged workers who report a low level of overall well-being increases from 15.5 percent for those with short commutes of less than 15 minutes to 27.1 percent of those with long commutes of 45 minutes or more. On the other hand, actively engaged workers who are involved in and enthusiastic about their work are unfazed by long commute times.
Workers who are "not engaged" — those who may be satisfied but are not emotionally connected to their workplace and less likely to put in discretionary effort — also experience poorer mood as commute time increases, with a particularly large jump at 45 minutes or more.
Gallup's employee engagement index is based on worker responses to 12 actionable workplace elements with proven linkages to performance outcomes, including productivity, customer service, quality, retention, safety and profit. Gallup also finds significant linkages between engagement at work and health and well-being outcomes.
Fourteen percent of all American workers report they spend at least 45 minutes commuting. Gallup has found that commutes of this length are linked to poorer overall well-being, daily mood and health. Furthermore, disengaged workers do have longer commute times on average compared with engaged workers.
Unfortunately, you're in the majority if you're either actively disengaged or not engaged.In the fourth quarter of 2011, fewer than one in three American workers was engaged (29 percent), 52 percent were not engaged and 19 percent were actively disengaged, unchanged from earlier in the year.
Research has long shown that how employees are managed can significantly influence employee engagement and disengagement, which, in turn, influences an organization's bottom line. Managers may want to take a page from New York Giants coach Tom Coughlin's playbook and adopt a kinder, gentler style to better engage their employees.
That kind of pivot in management style helped Coughlin earn two Super Bowl rings.
Reach BusinessNewsDaily senior writer Ned Smith at nsmith@techmedianetwork.com. Follow him on Twitter @nedbsmith.
Copyright 2012 BusinessNewsDaily, a TechMediaNetwork company
Read more from BusinessNewsDaily: